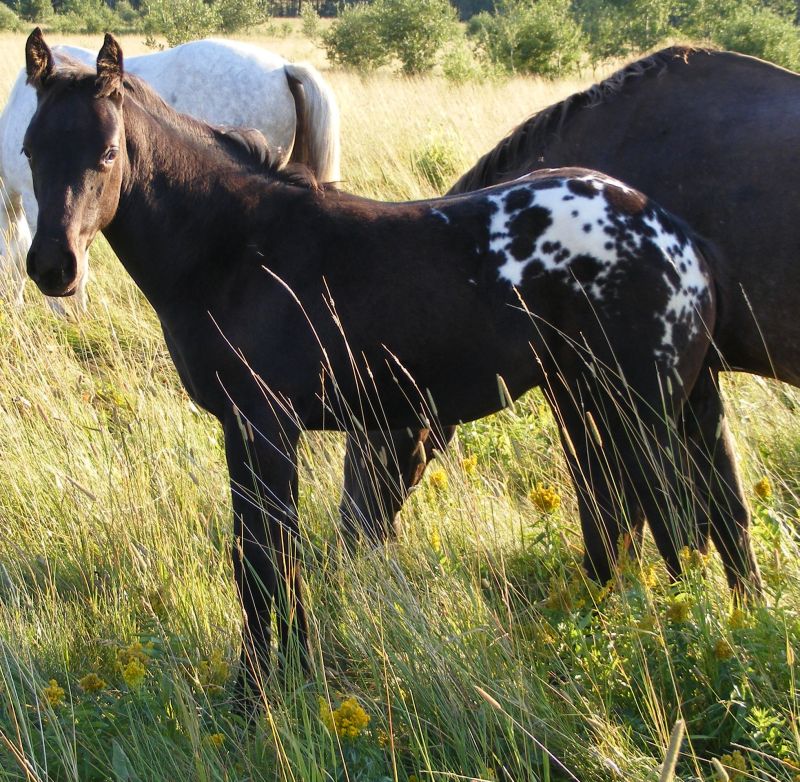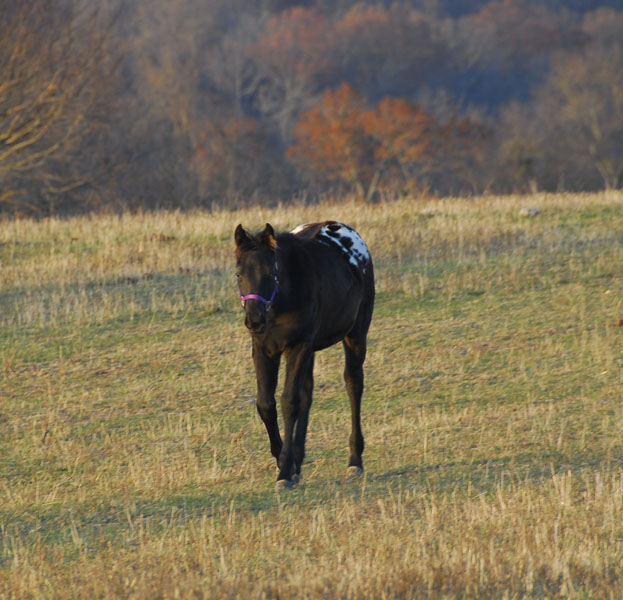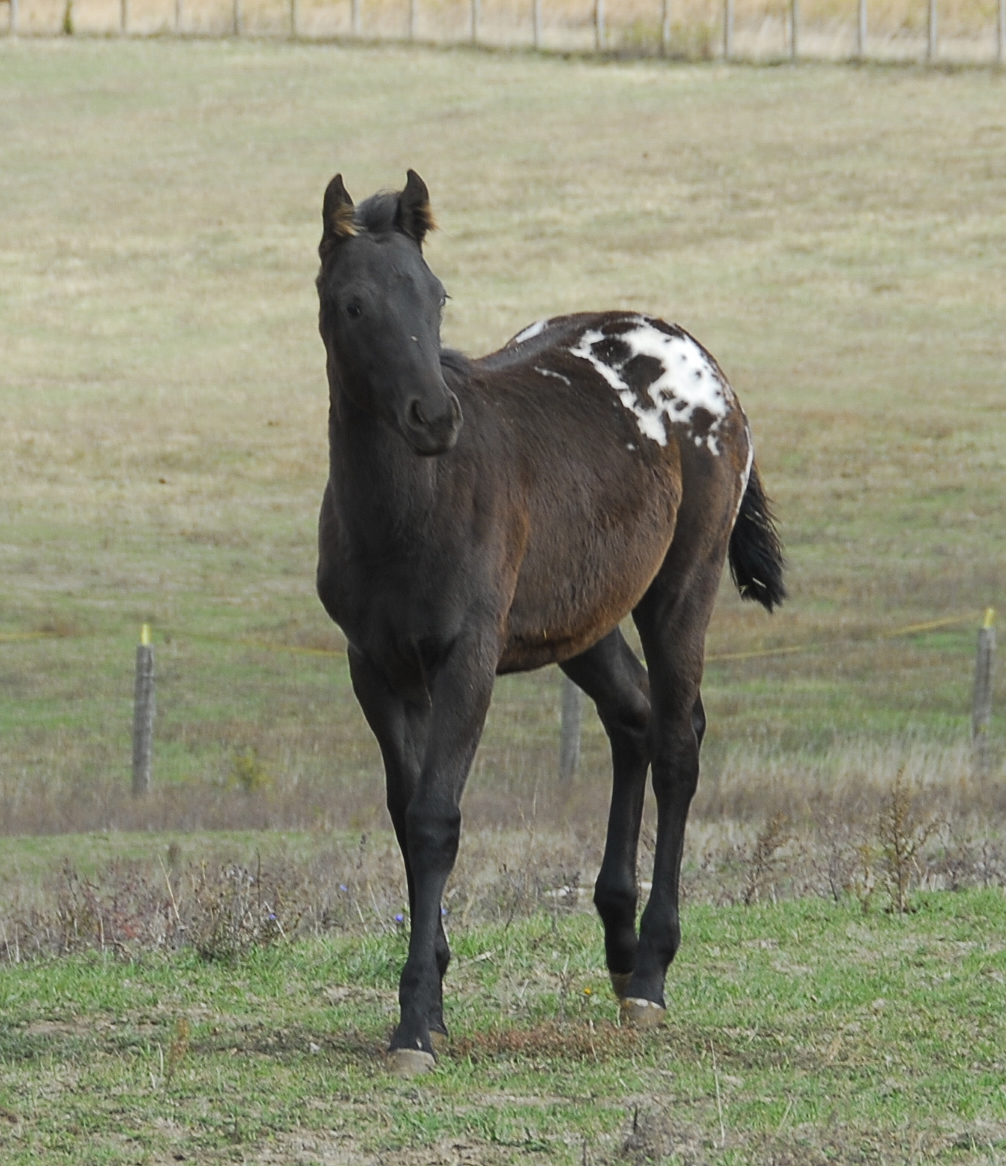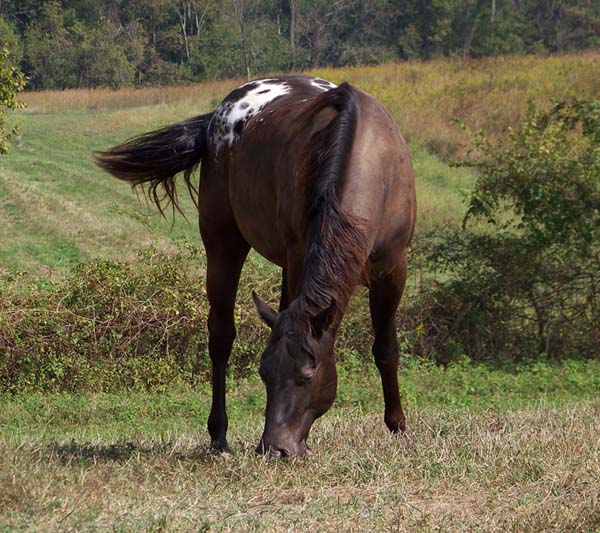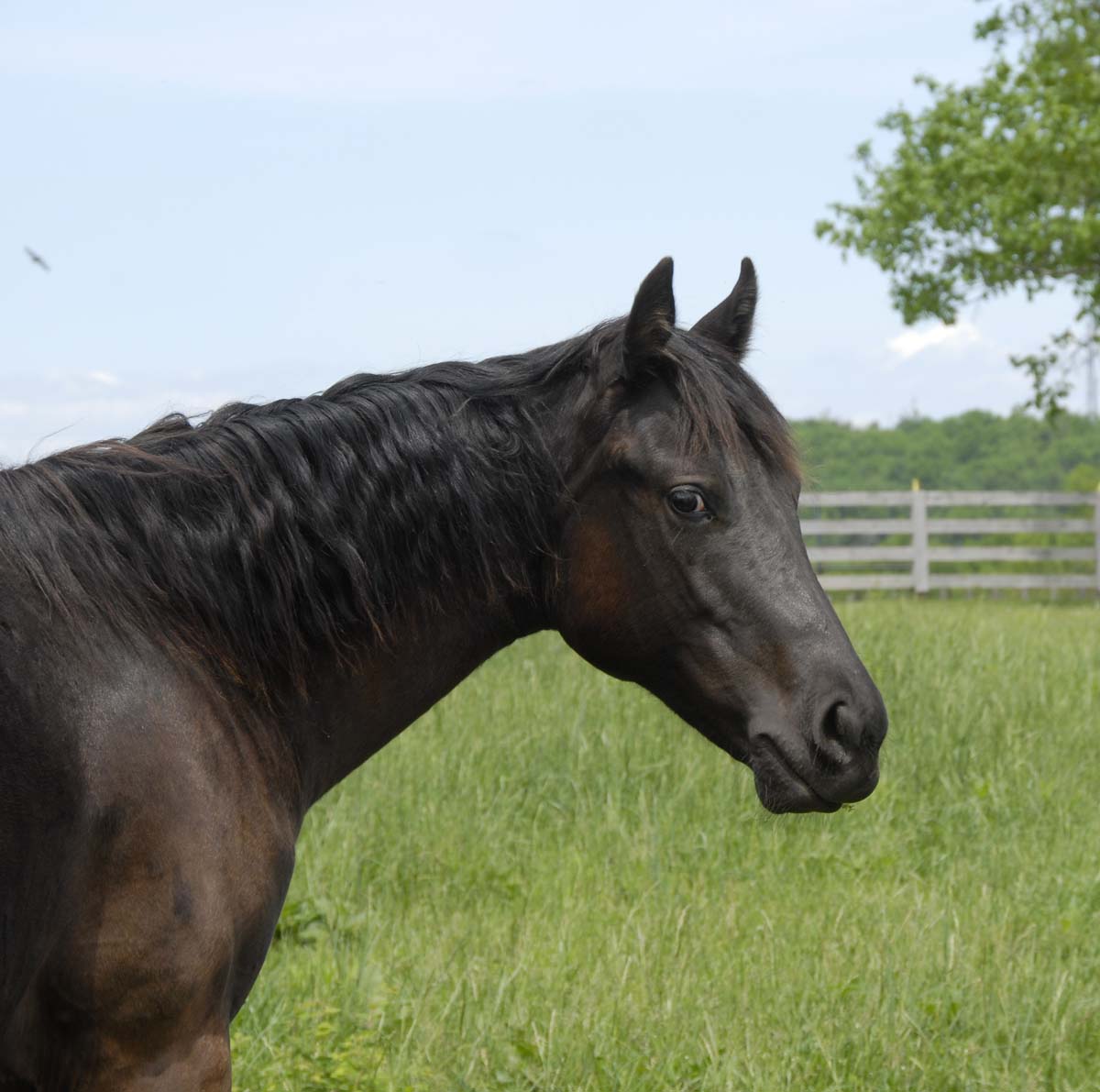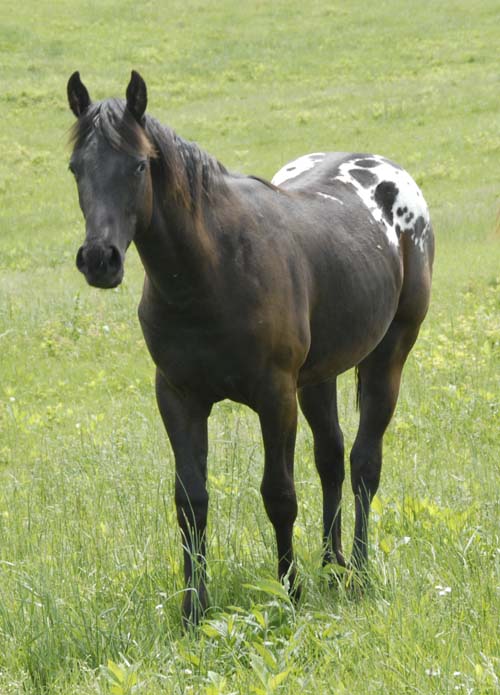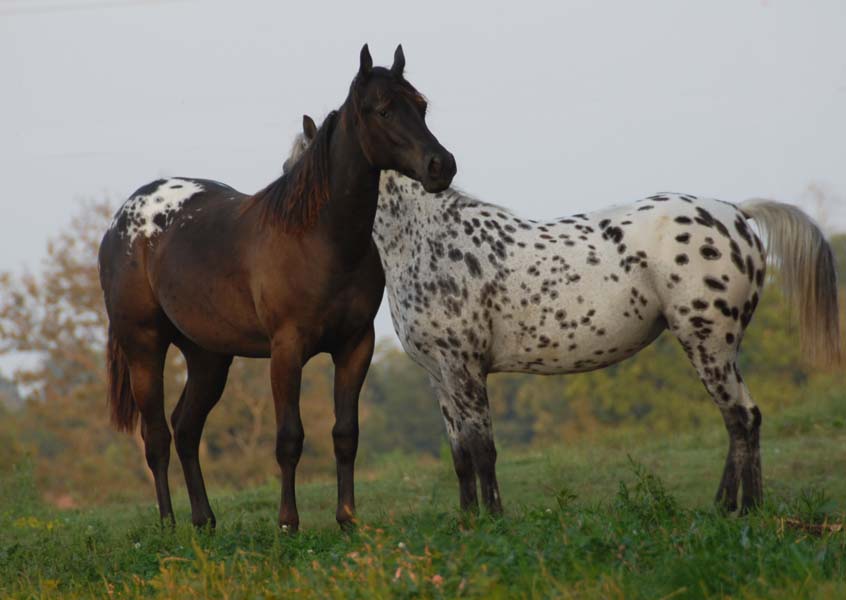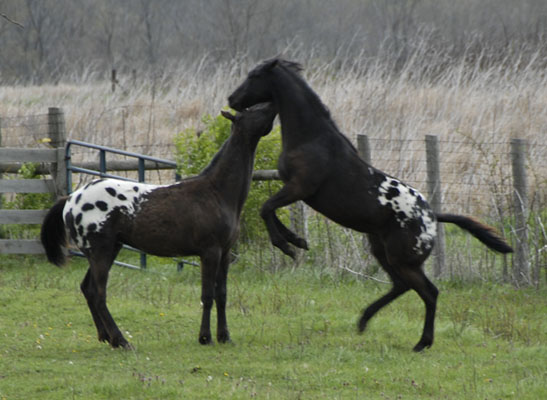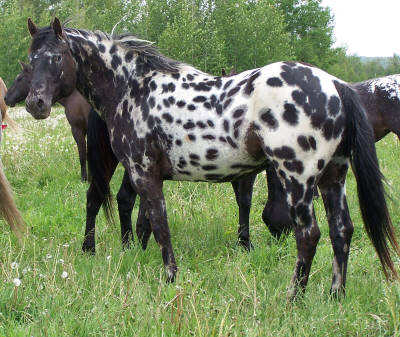 Diva was imported from the OK Appaloosa Ranch in Alberta, Canada.  She arrived with her half brother, Nevada, after a week long trailer ride at six months old.  Diva and Nevada were like wild birds and had not been handled or halter broke yet.  They needed lots of time and attention that first winter.  From the looks of her as a weanling, I would have guessed Diva would be a small mare, but I was wrong.  She is l5.2 hands and a nice full bodied mare at five years old.  She is smart and brave about the world, but a little shy yet with strangers.  But.. if visitors ignore her, she is sure to come up and start examining them closely with her nose. Diva has had two beautiful foals, a bay snowflake by Dreamin Dun and a solid black this year by Nuggets Super Shado.


Ok Joes Li'l Devil X OK Spots In XS

      2008 black blanketed mare

Diva and her brother, Nevada, who now lives in OK

Diva is a yearling in this picture, and Tango is four!

While Diva is genetically black, the sun and the appaloosa color gene (which dilutes black) conspire to give her a brown look in summer.

Diva's sire,  Spots In XS, complements of

OK Appalosoas

PALISADES APPALOOSAS

Mitch and Lisa Estridge

1601 Bowman's Bottom Road

Lancaster, Kentucky 40444

(859)-338-7955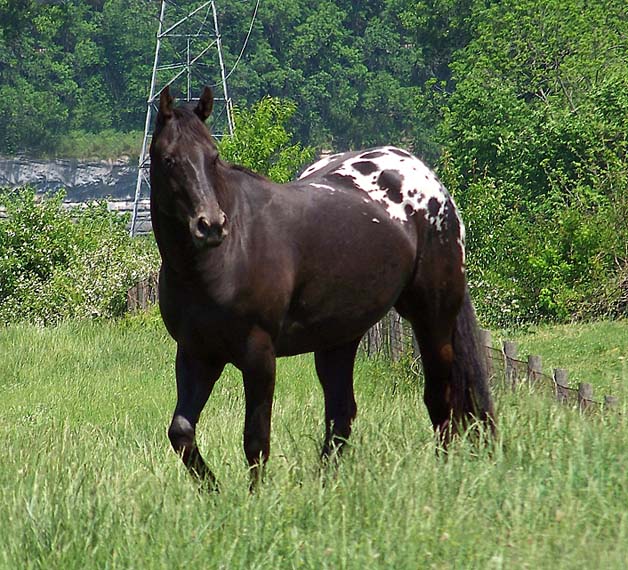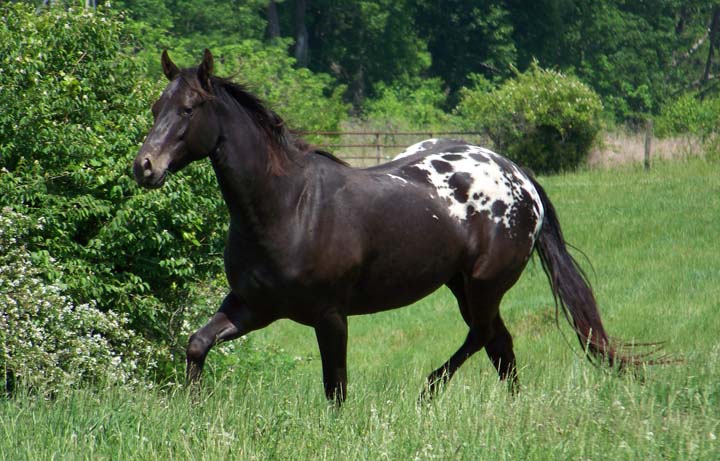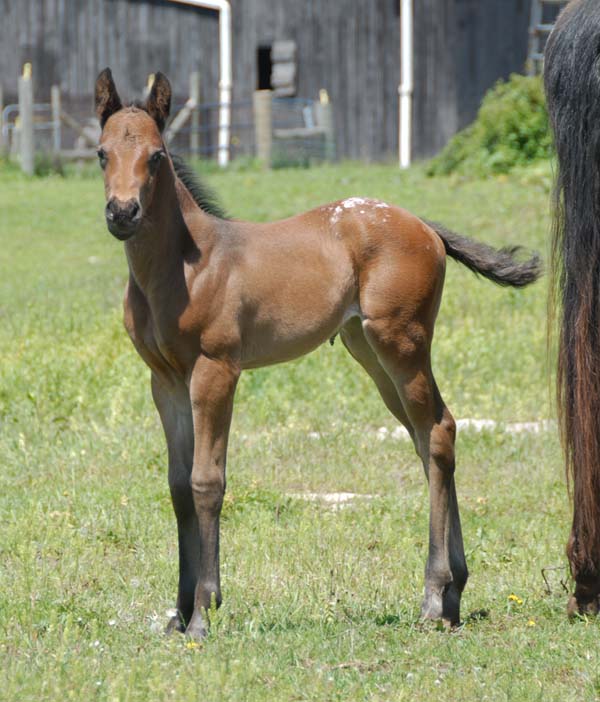 Darla,  Diva X Dreamin Dun 2011 filly

Diva growing up, weanling and yearling