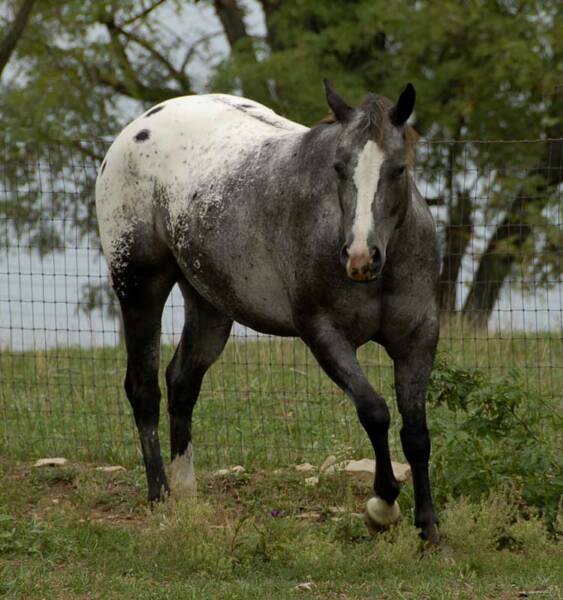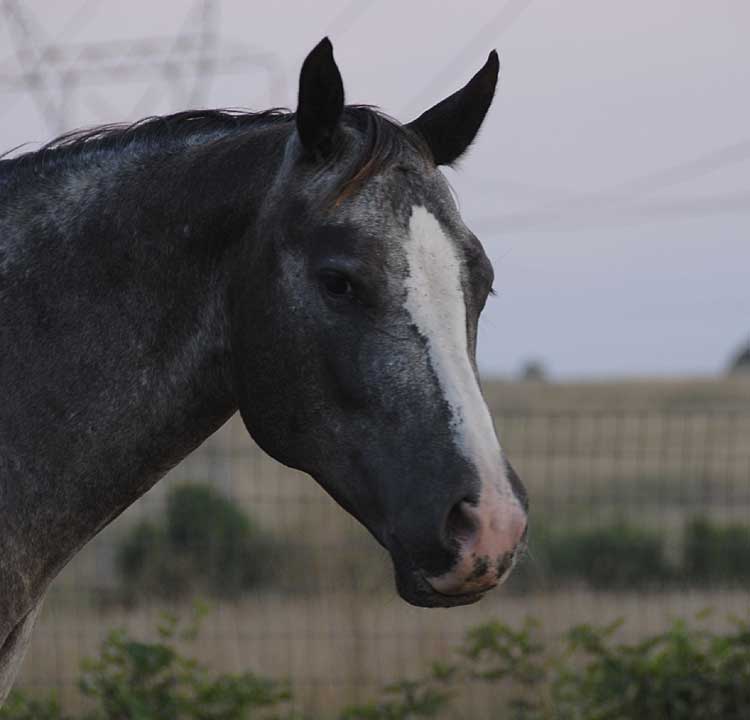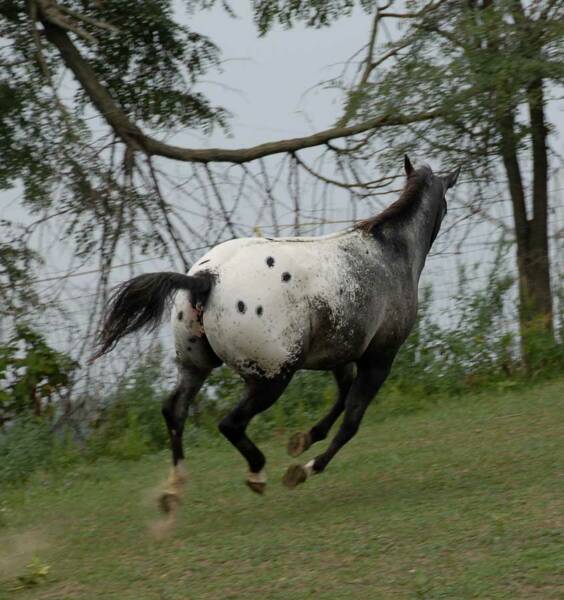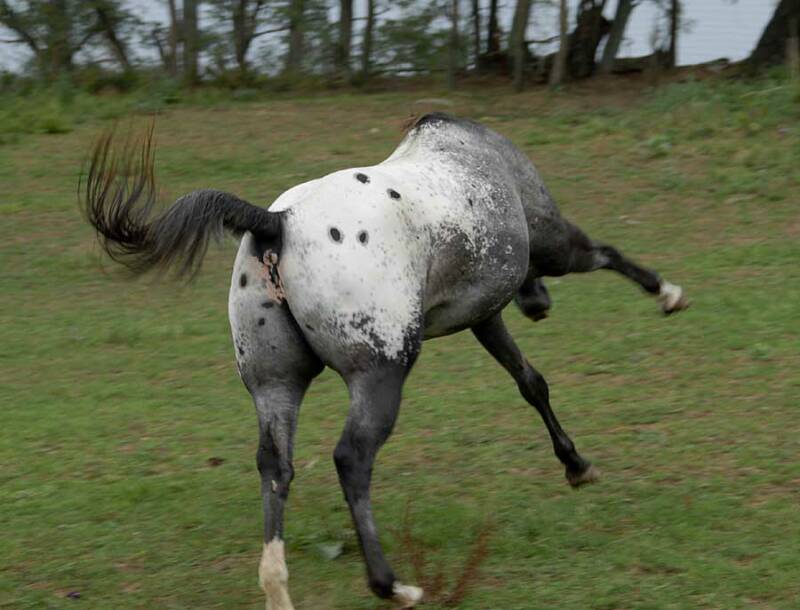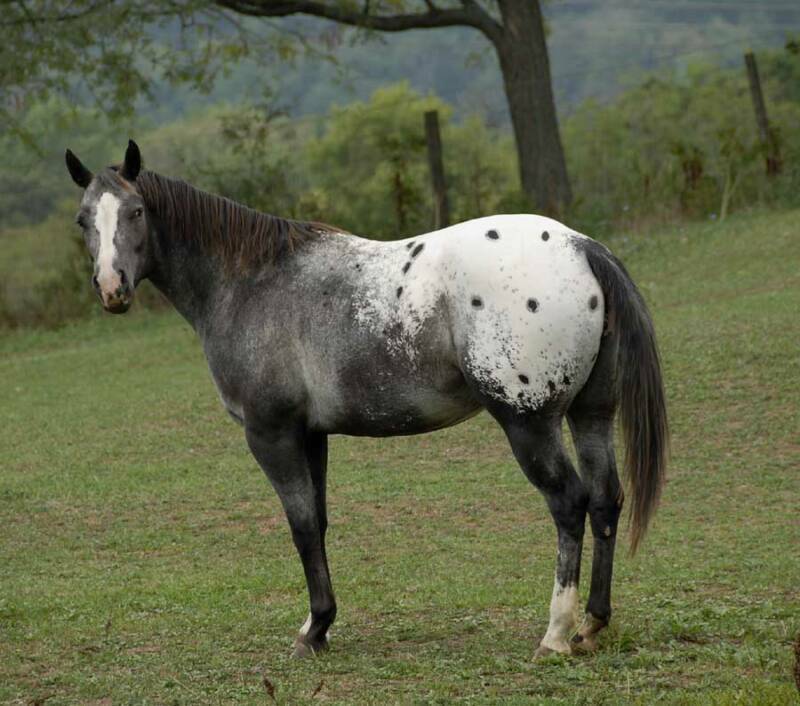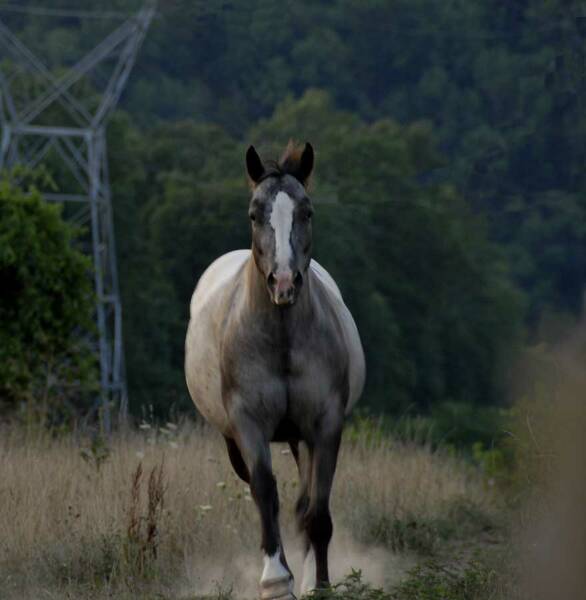 Faith is a 2002 black roan mare with white blanket and spots. She is l5 hands high and modern in build, but 90% appaloosa in her first four generations of pedigree. Faith's bloodlines include Wizzer K Bar, Super Weed, and Mighty Bright . She is broke to ride although has been only a broodmare at Palisades.  She has given us three black and white colts so far and is in faol to Blue Eagle for a June 2011 foal. 


Faith

Wizzer Faithful Heir

Wizzer Jay Bar X R Hana Star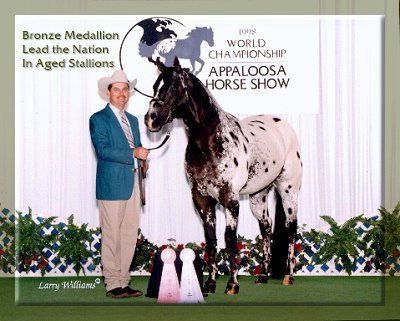 Wizzer Jay Bar,  Faith's Sire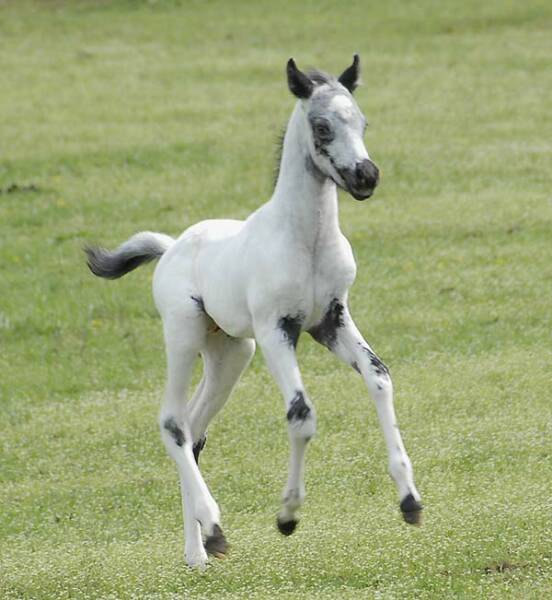 Tacoda,  Faith's 2008 homozygous black fewspot colt by Drea Fire's Klikitat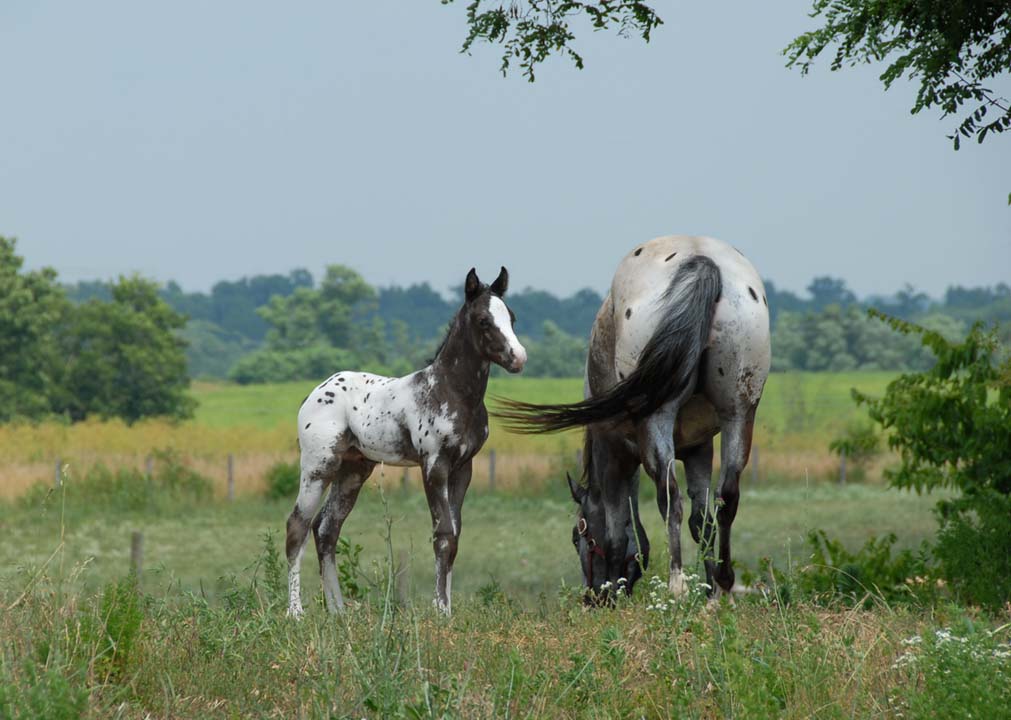 Faithful Amigo, 2010 colt by RHR Blue Eagle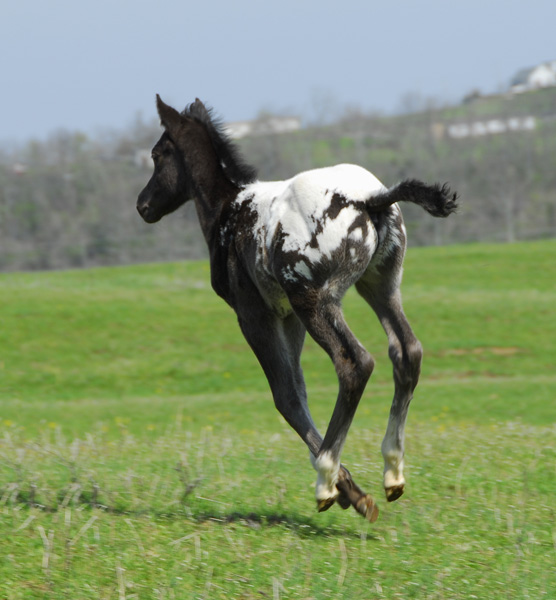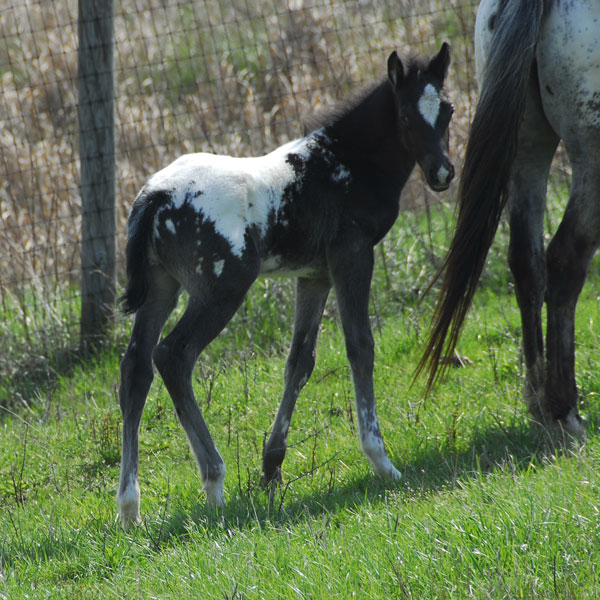 Rock Shado, 2009 colt by DREA Fire's Klikitat

Faith is offered for sale at $2800 in foal

Please email iriselvis@yahoo.com to inquire!