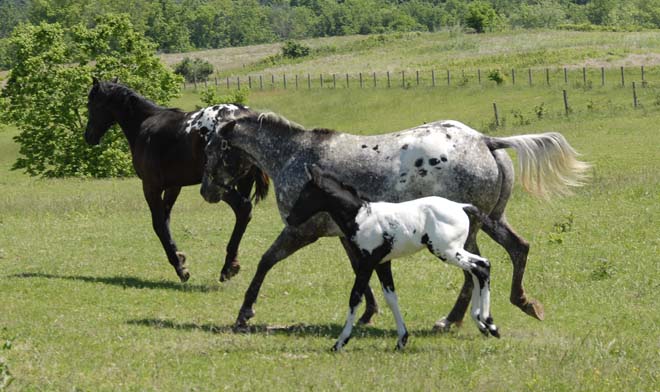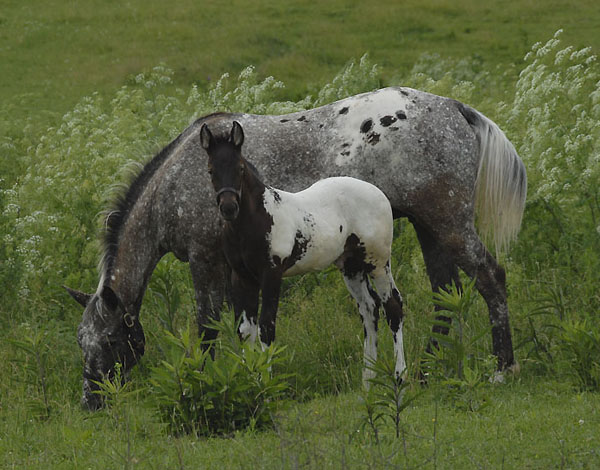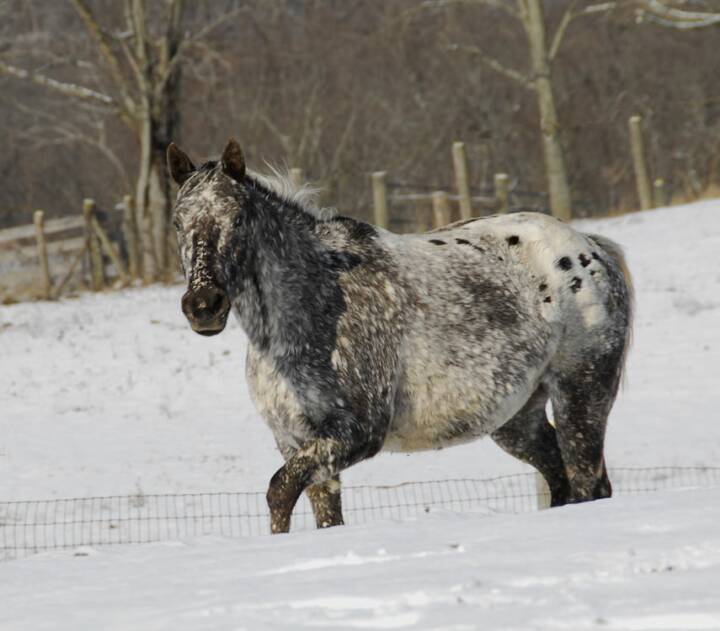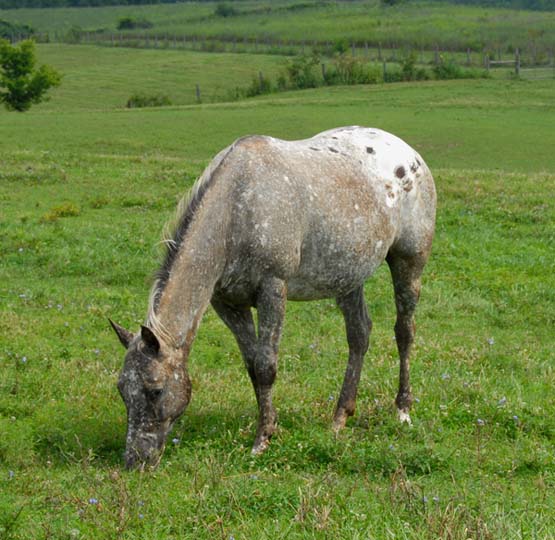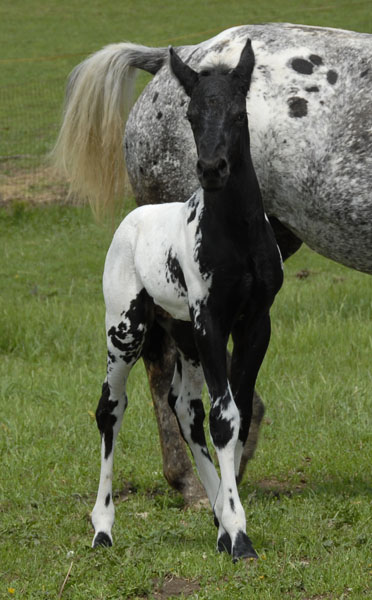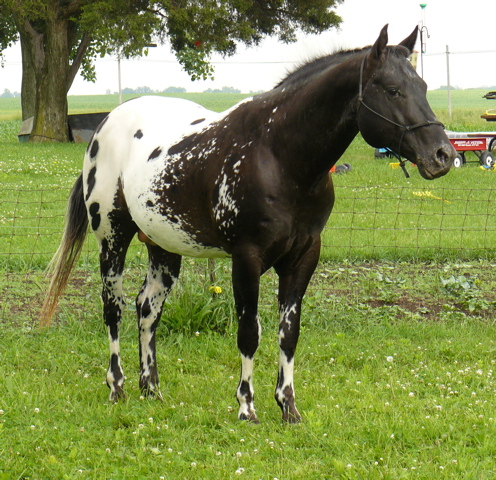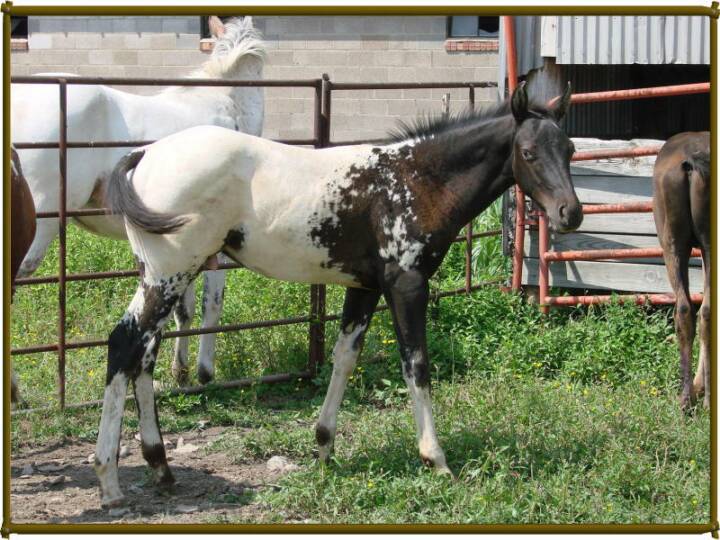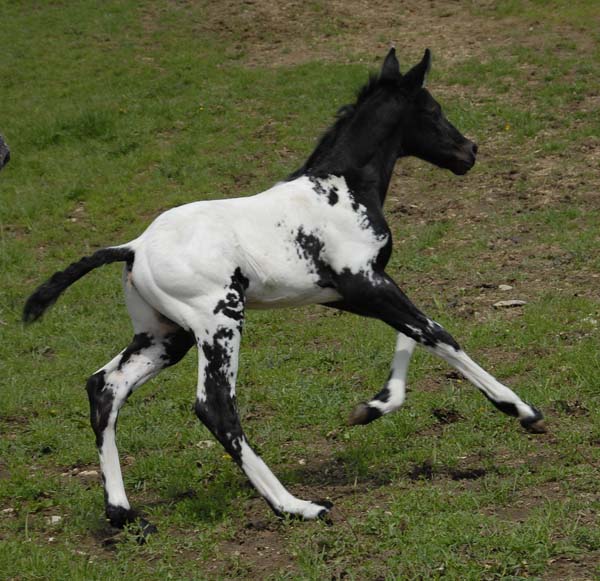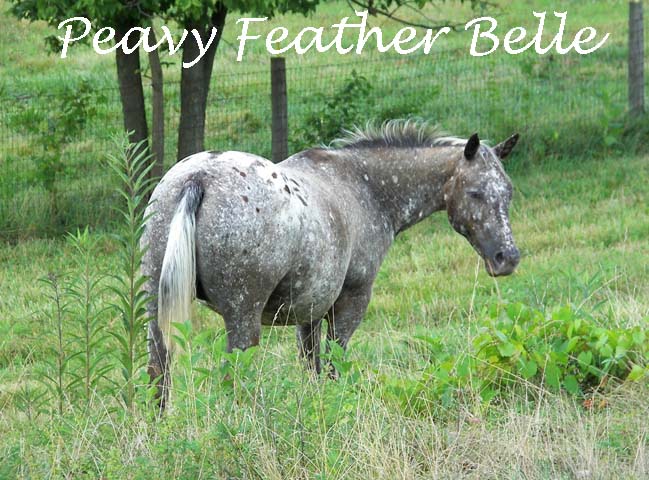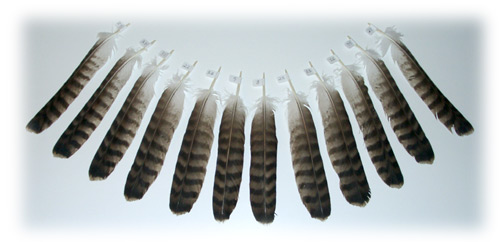 Feather is an 11year old black roaned and spotted mare whose colors change with the season.  She is a l5 hand mare with a massive build which she passes on to her babies. Feather's pedigree is 93% appaloosa in her first four generations. She returns to Navajo Britches, Apache, and Peavy Bimbo. Feather is broke to ride and is said to have the Indian shuffle. She is an in your pocket mare, a boss in the herd, and fears only fly spray.

Feather has produced two black snowcap stud colts by different sires in 2008 and 2009.   She is in foal to Nuggets Super Shado for 2010.


Boogie Bo Jet, 2009 Stud Colt at 7 days old

  sire:  Boogie Bee Jet pictured at right

Photo by Marie Craig

Feather in her winter and summer coats

Feather's 2008 colt, Ace

photo compliments of Liberty Acres

Palisades Appaloosas

Mitch and Lisa Estridge

1601 Bowman's Bottom Road

Lancaster, Kentucky 40444

(859)-338-7955

Feather is on her way to the Czech Republic as a Foundation Broodmare in a new Appaloosa breeding program.  Her 2010 near leopard colt is now in NY as he begins his career as future herd sire .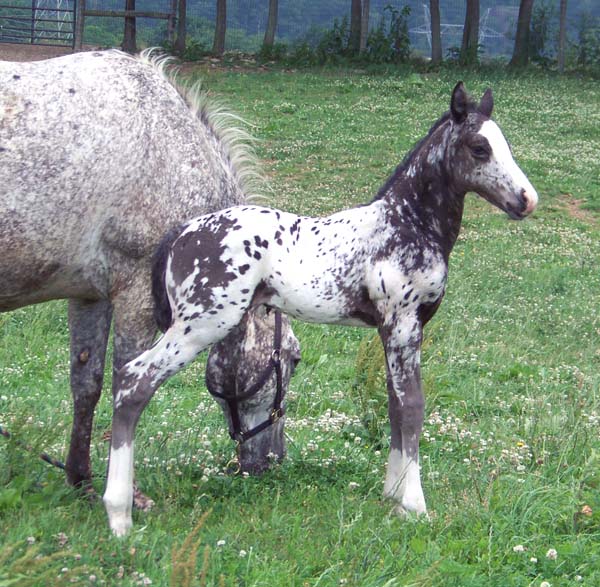 Feather X Nuggets Super Shado, "Critter"