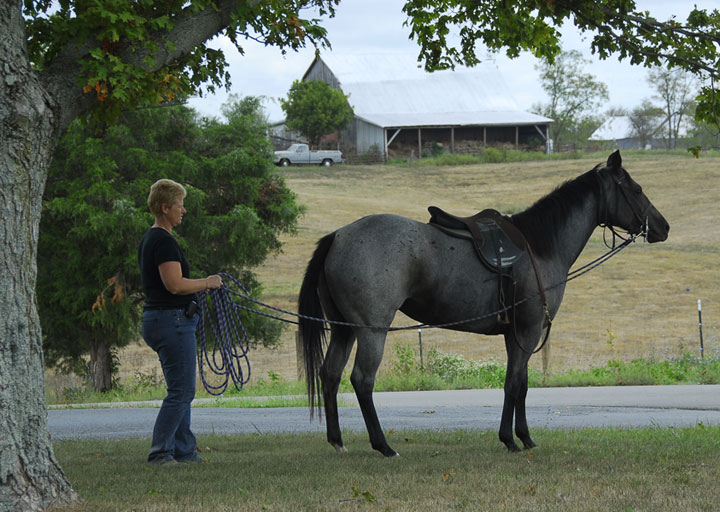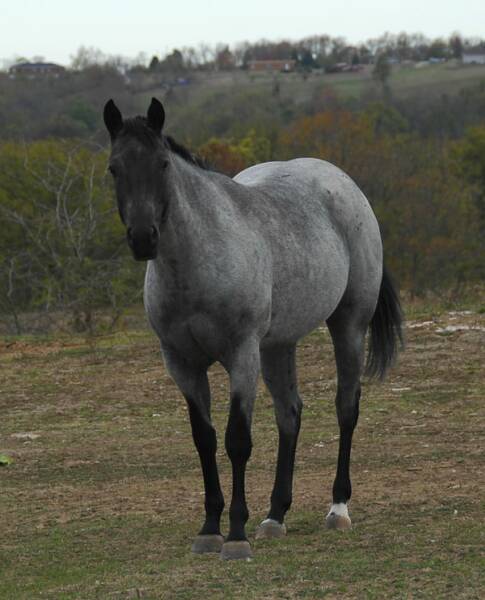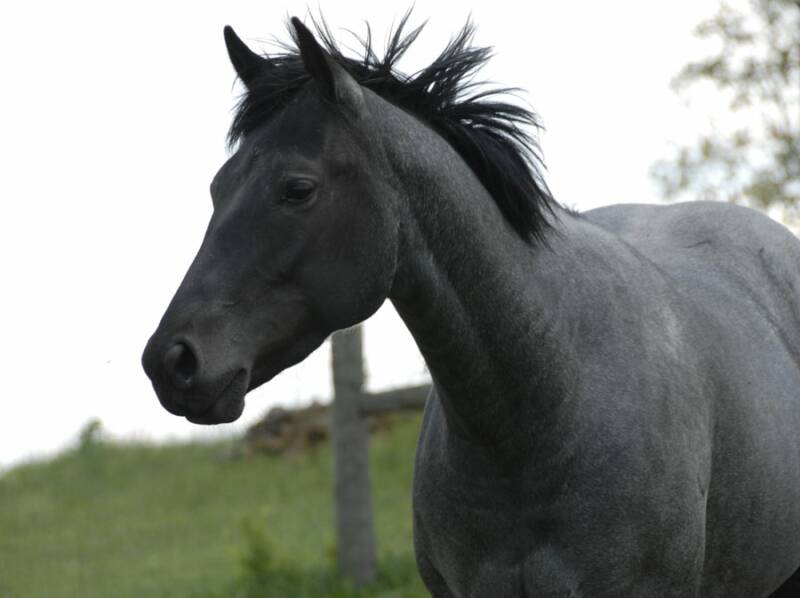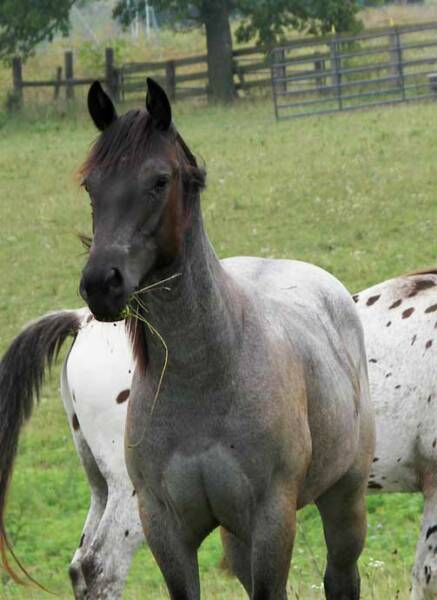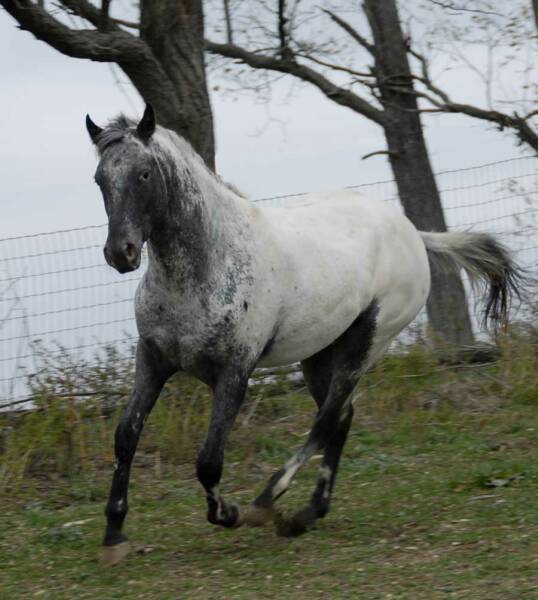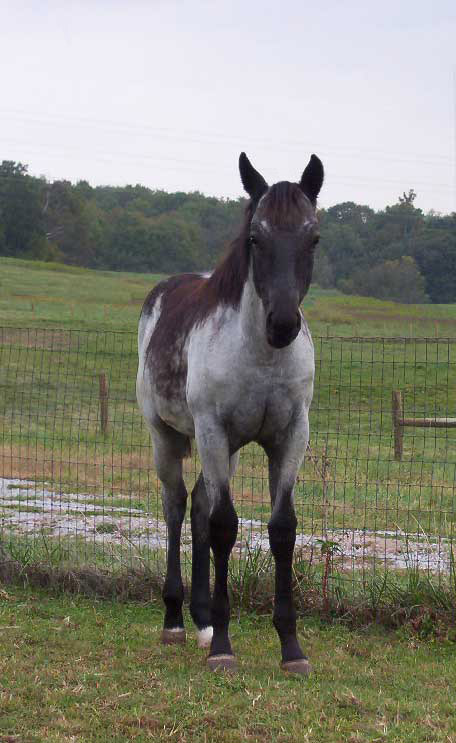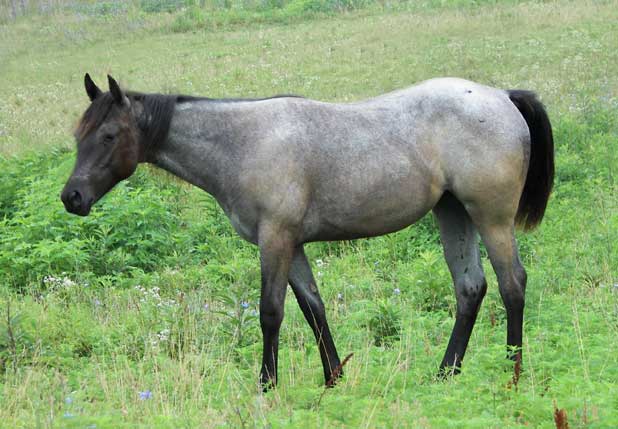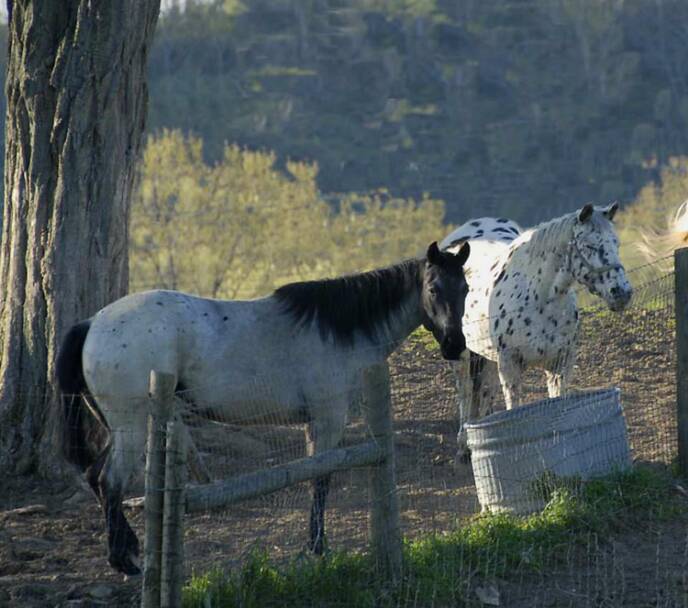 As you can see, Iris came to Kentucky at just 6 months old.  And what a change! Compare her baby picture to her three year old portrait above!  Iris came from Weller ranch in South Dakota, where I chose her for her color, conformation and her gentle disposition.  The horses bred at Weller Ranch have a fine reputation as good using horses, especially for cattle work.  I began  riding her at three and four years old, and she is proved to be a smooth and willing riding mare. Amanda Kraft took on the job of training Iris for trail in the fall in 2010. She's put the miles on Iris for us and did a great job. Iris is in foal to Nuggets Super Shado for 2011.  Her two colorful colts are pictured below.

Iris' blue roan coat has many seasonal colors from black to very light with dark points, steel grey, and in her spring shed, she even showed some spotting .. must be the company she keeps!

Iris and trainer, Wendy, at age 3

Iris X Drea Fire's Klikitat, 2009 colt, Smokey , and his dad.


PALISADES APPALOOSAS

Mitch and Lisa Estridge

1601 Bowman's Bottom Road Lancaster, KY 40444

(859)-338-7955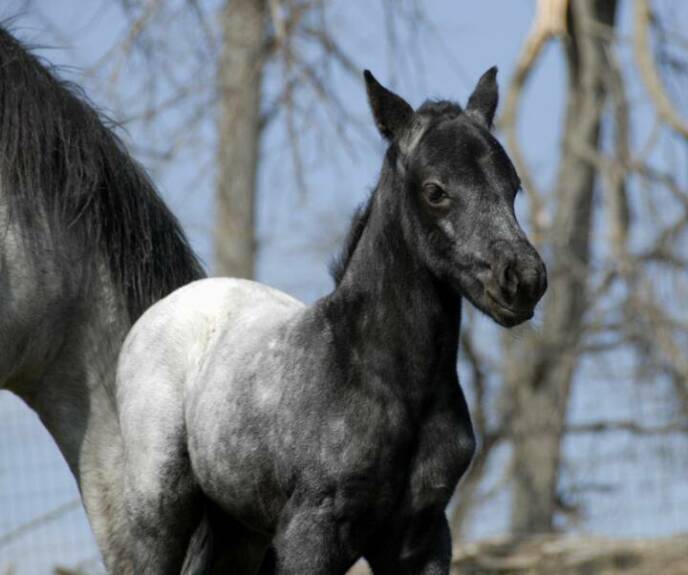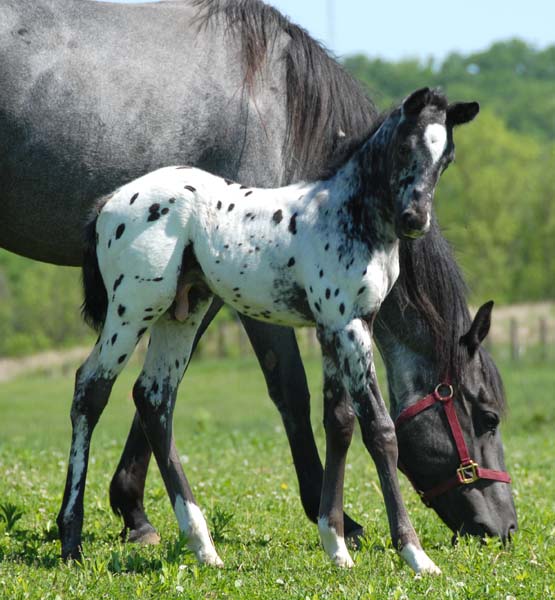 "Chester",  2010 colt by Nuggets Super Shado

Iris will be delivering her third

foal in Michigan with her new

owner, Cathi, in April 2011