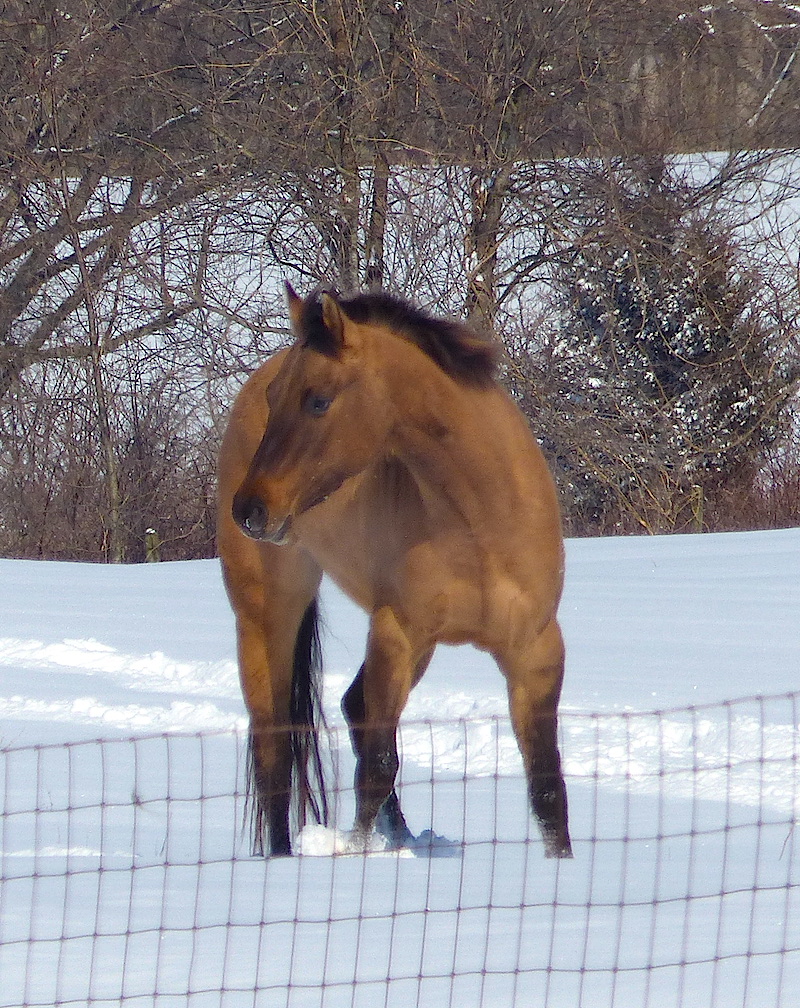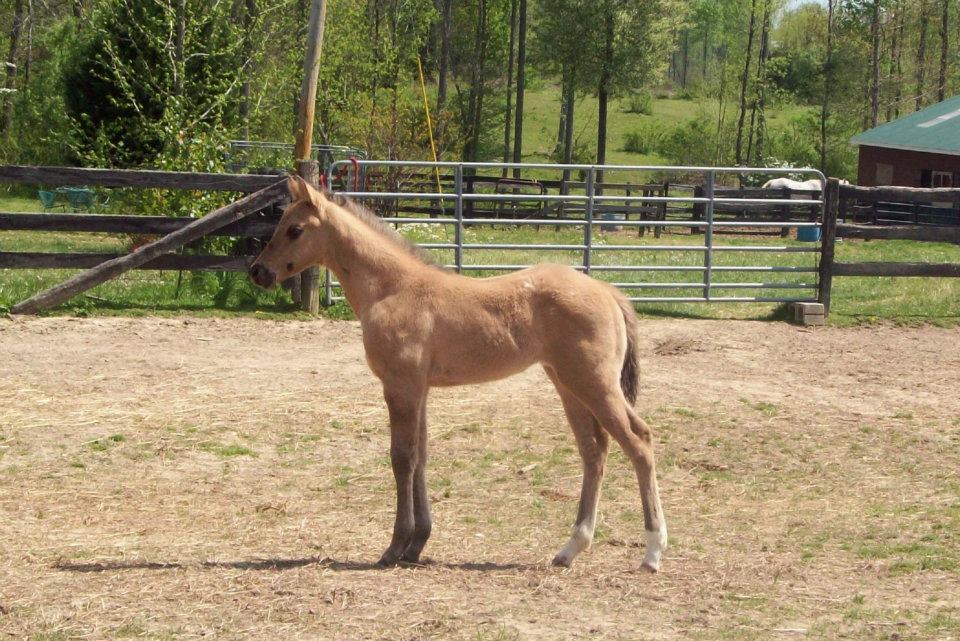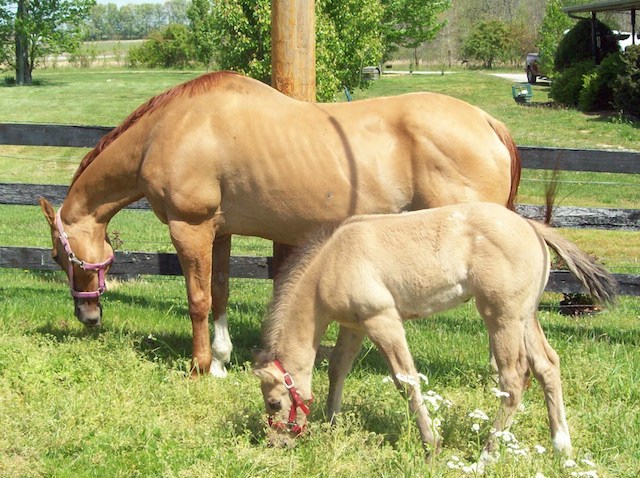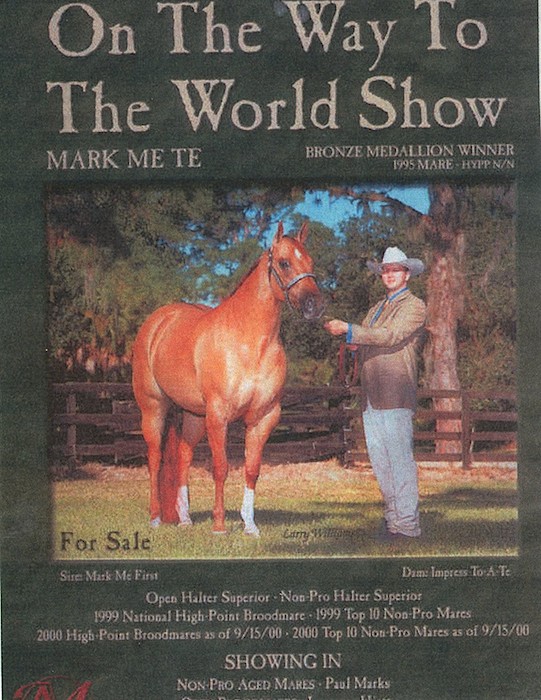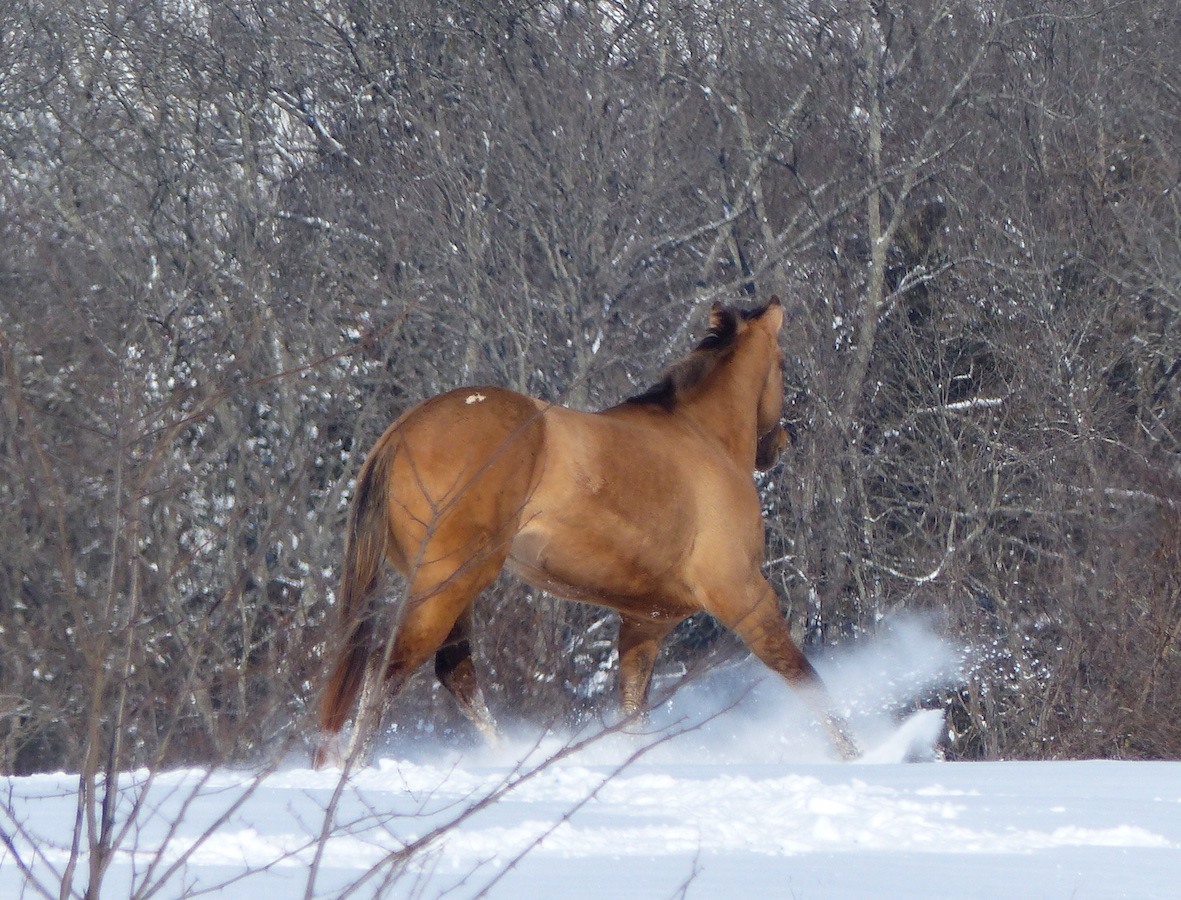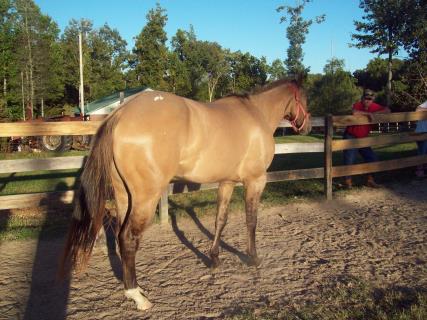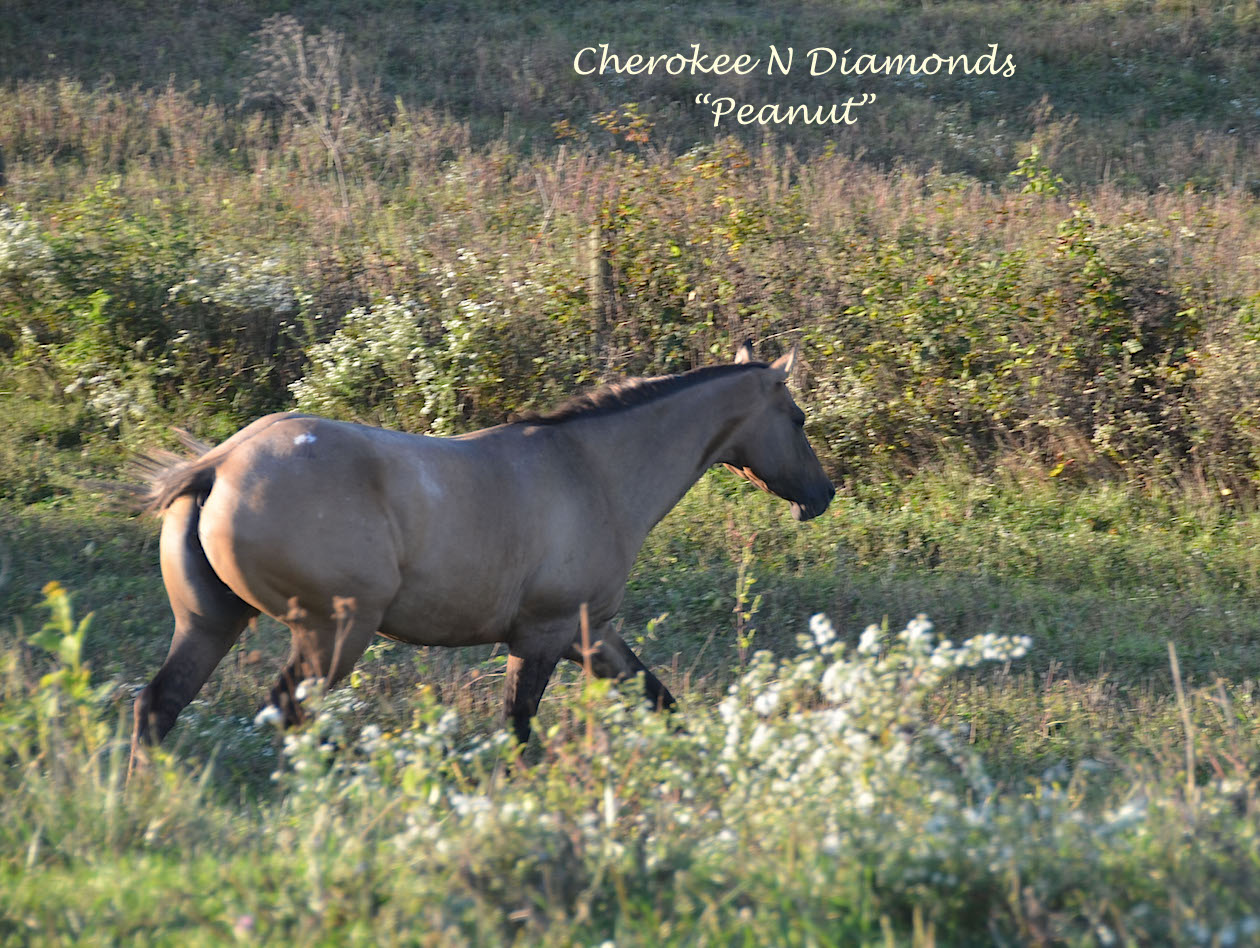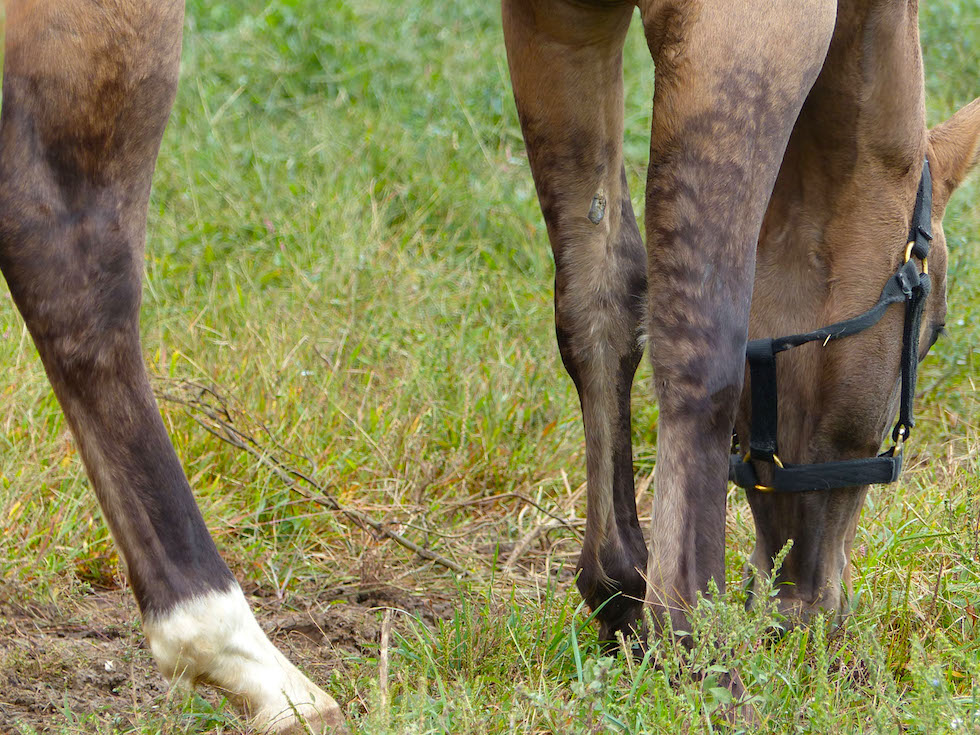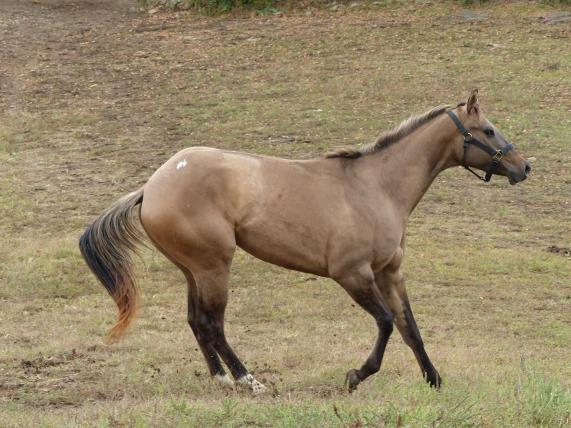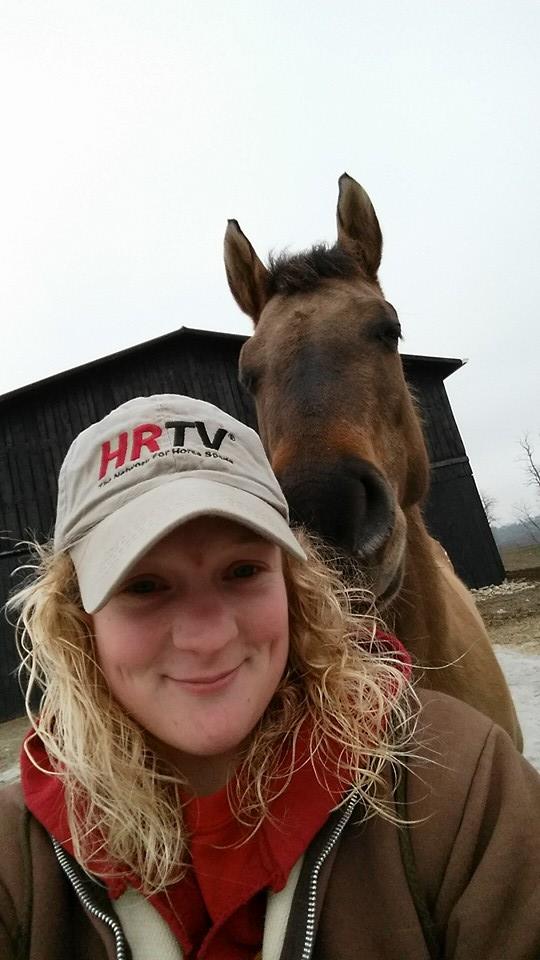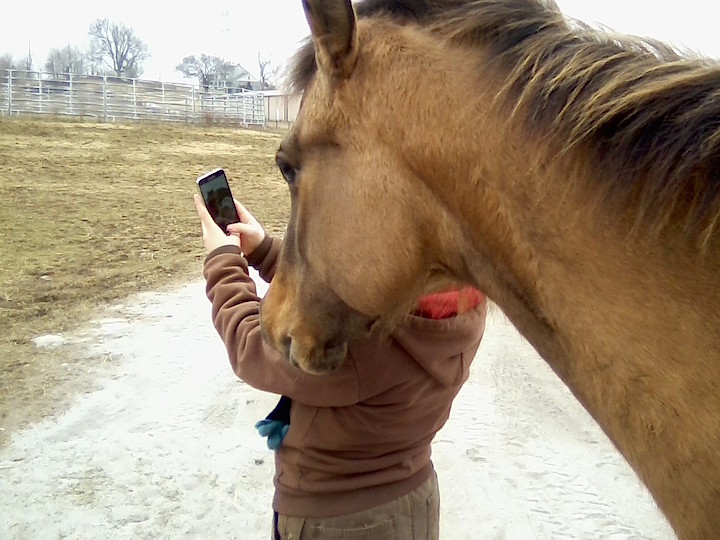 Cherokee N Diamonds is a 2012 bay dun mare who was born with a few spots and is beginning to roan over her hips. I believe she will continue and be more frosty every year.  She is leggy and sporty in build at l5.1 hands at age 3.   Peanut is quick, powerful and very social both with her human and horse friends.  Her dam, Mark Me Te, was a successful halter mare. Her sire is Diamonds Are Fatal, sire of many colorful, well built foals. She is 5 panel n/n.

Peanut came to us from Hidden Waters Appaloosas in Kentucky.  She had a good start there with plenty of handling her first two years.

Peanut is in foal to Mighty Bright Reward for 2016.

Peanut age two, shortly after she arrived at our farm

    And some selfies with Rachel!

Peanut and her Dam, Mark Me Te