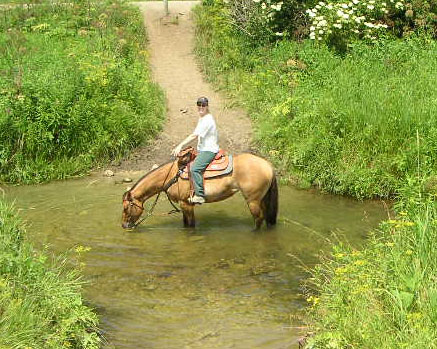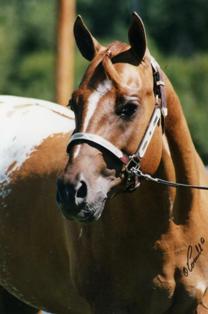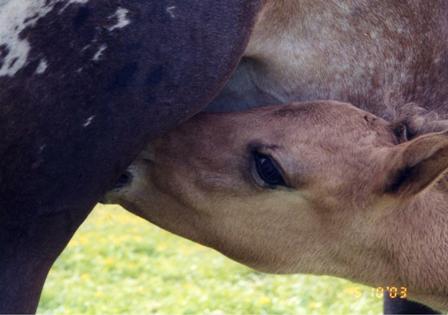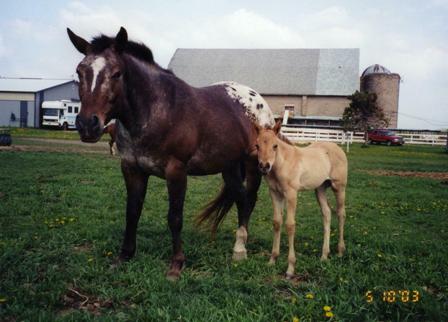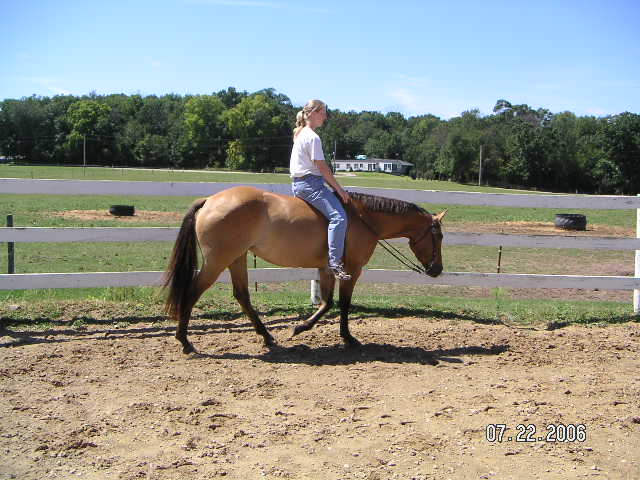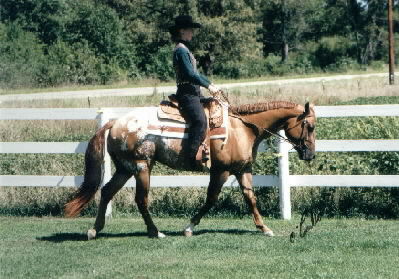 This page was last updated: January 11, 2010

Puncan came to us from Wisconsin and is a 2003 Dun APHC mare with a bold dorsal stripe and leg barring.  She is also registered with the Buckskin Association.  As you will see, her summer color is a lovely golden tan with dark points. Although Puncan has only minimal roaning and some light spotting in summer,  she does carry the LP gene, as evidenced by her 2008 fewspot colt, Cash.  Puncan is a full bodied muscular athlete with a friendly disposition. Her pedigree is outstanding, including Dreamfinder, the Executive, Hayes Roman Cloud, Mighty Bright, Prince Plaudit and Leo.   We have bred her to Nuggets Super Shado for 2010

hoping for a coloful dun, grulla, bay or blue roan foal! 

Puncan will be foaling at her new home in Maryland with Katherine!


Puncan and Carla in Wisconsin

PALISADES APPALOOSAS

Mitch and Lisa Estridge

1601 Bowman's Bottom Road Lancaster, KY 40444

(859)-338-7955

Above is Puncan and her dam, and below is Puncan's sire , R Dream Executive , or "Duncan"

You can see where she got the spelling of her name. These photos come from Carla Evenson,her previous owner.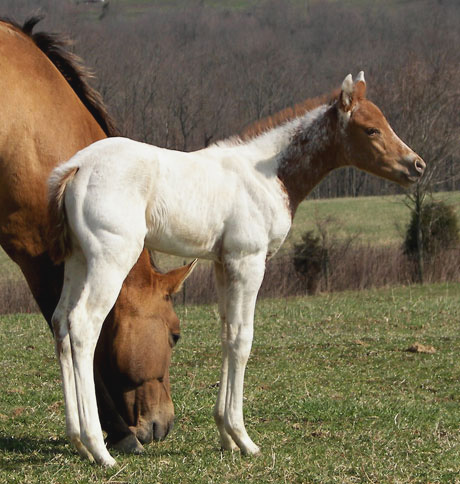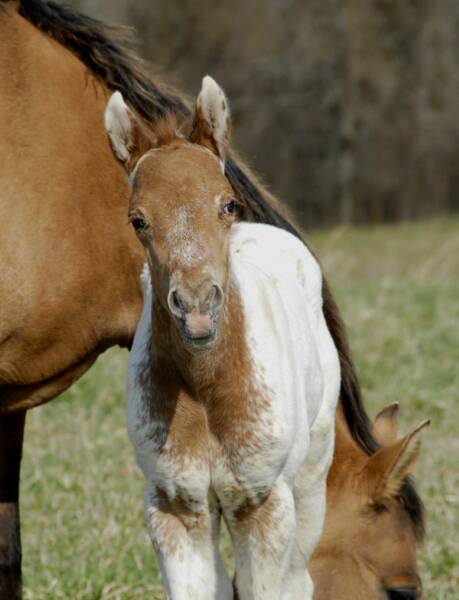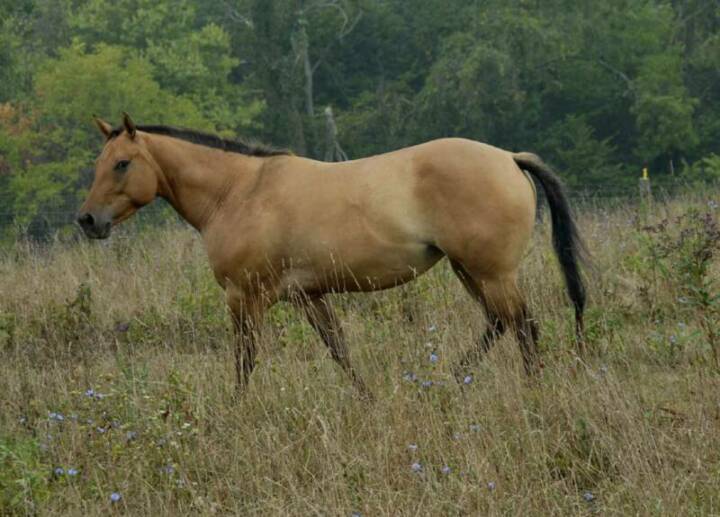 Puncan in foal august 2007,four years old.

Puncan's first colt, PA Double Dream, "Cash", was purchased by Giuseppe Samarati of Italy as a herd sire for his new appaloosa breeding program.