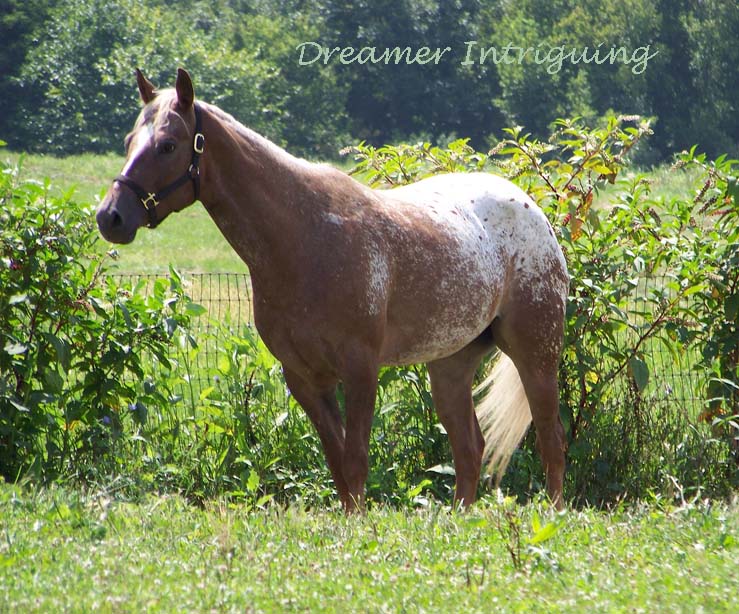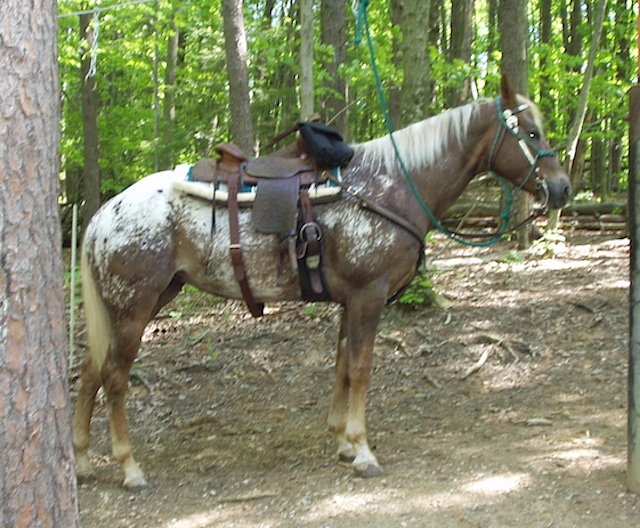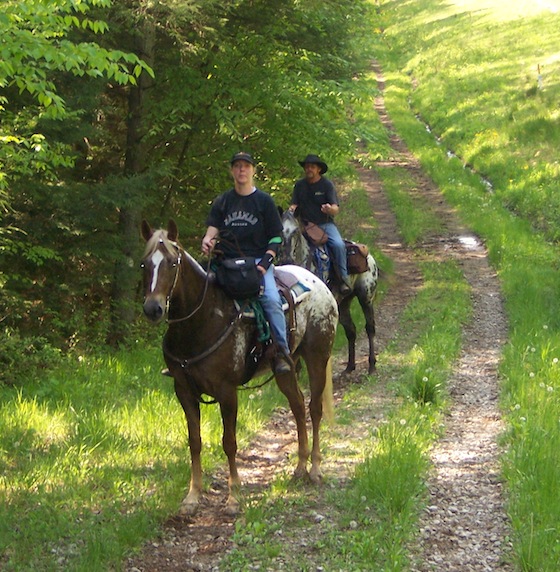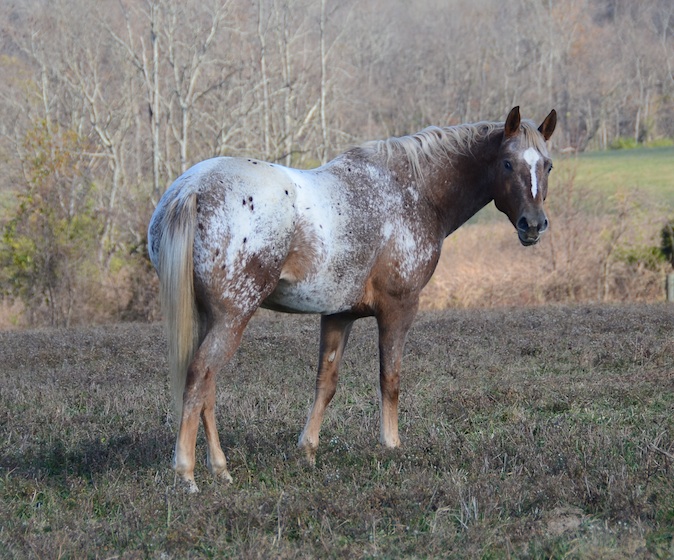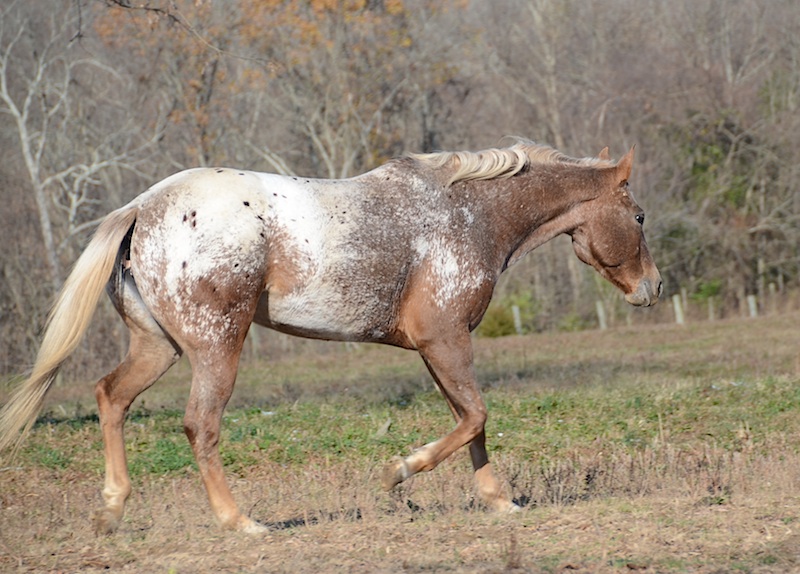 River joined our herd late in August of 2013.  She is a gentle mare and well broke to ride.  At 8 years old, she had not had any foals that we know of, and none are registered with the APHC. River was bred to Zeke in the spring of 2014, for a 2015 foal. River got the year off from riding to grow her first foal!  River is l5.2 hands, and a deep chestnut with a big lightly spotted blanket and a flaxen mane and tail..  She has a very nice disposition and we are glad to have her.

River is hypp n/n.

Palisades Appaloosas

Lisa Estridge 

1601 Bowman's Bottom Road

Lancaster, Kentucky 40444

(859)-338-7955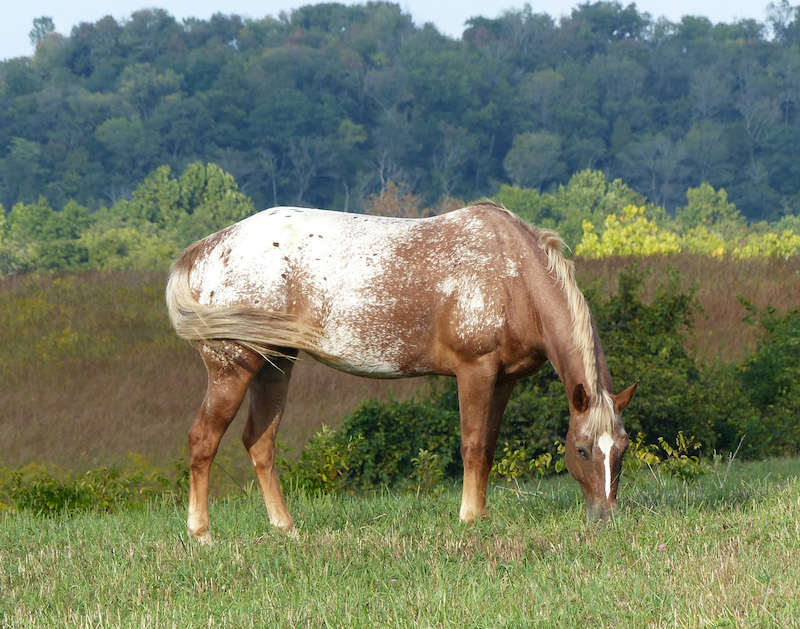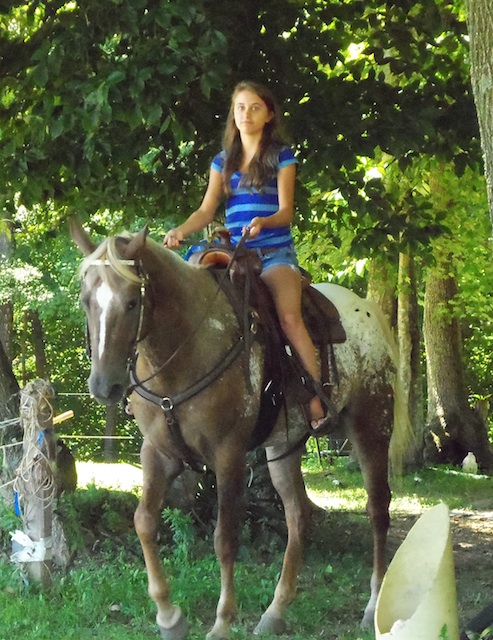 River October 2014, in foal to Zeke?