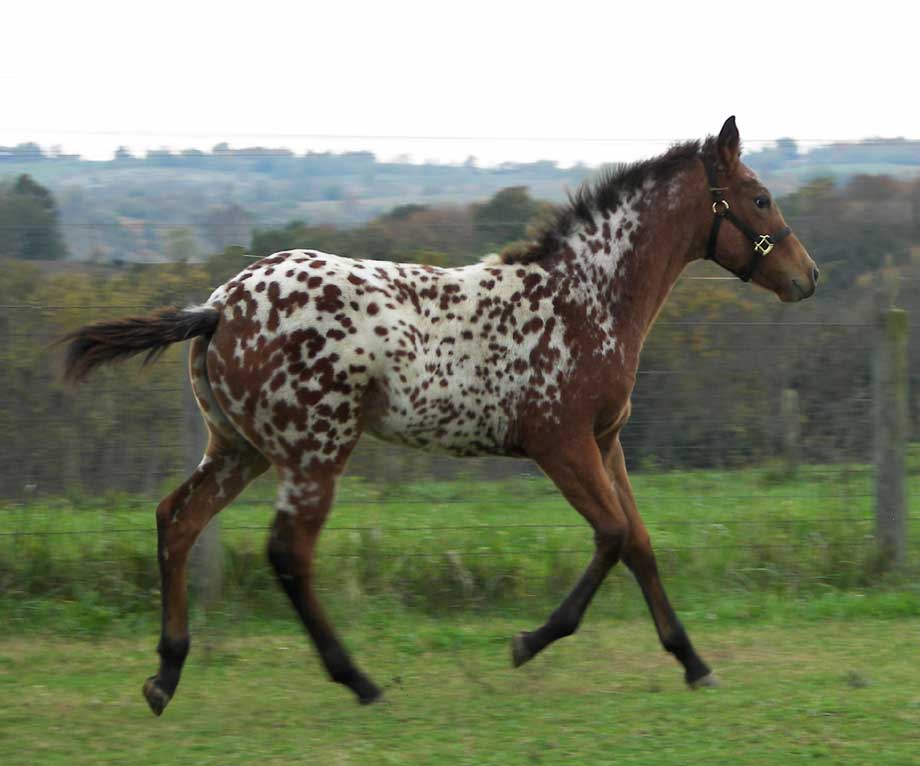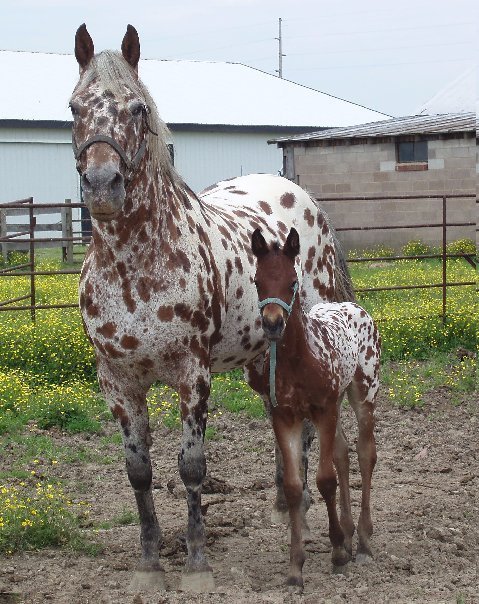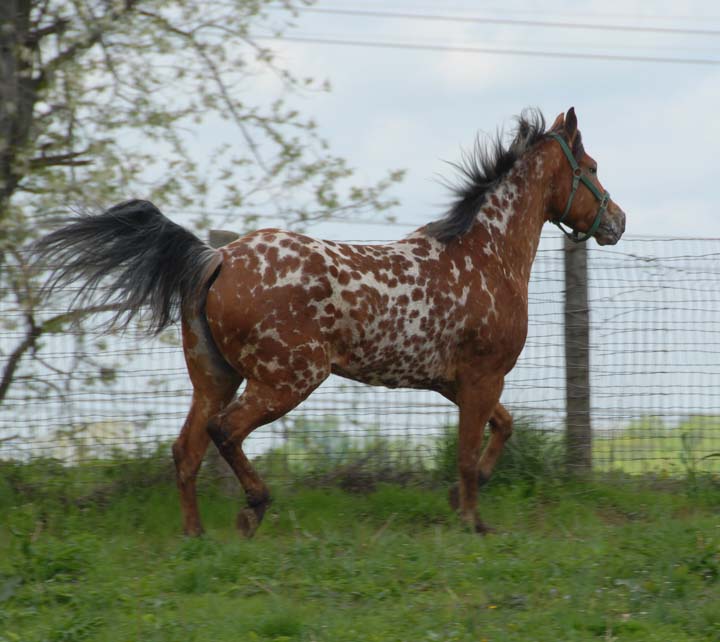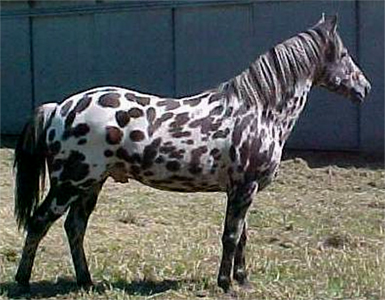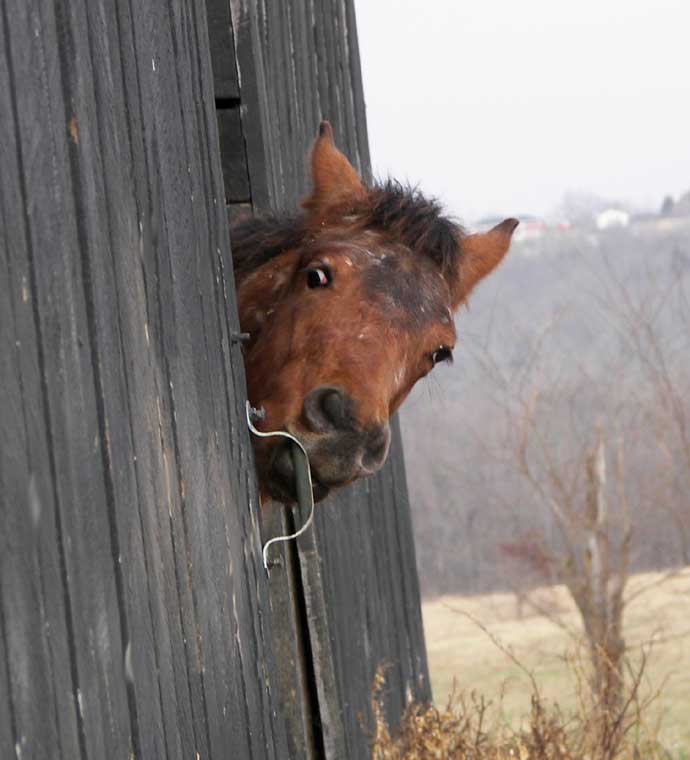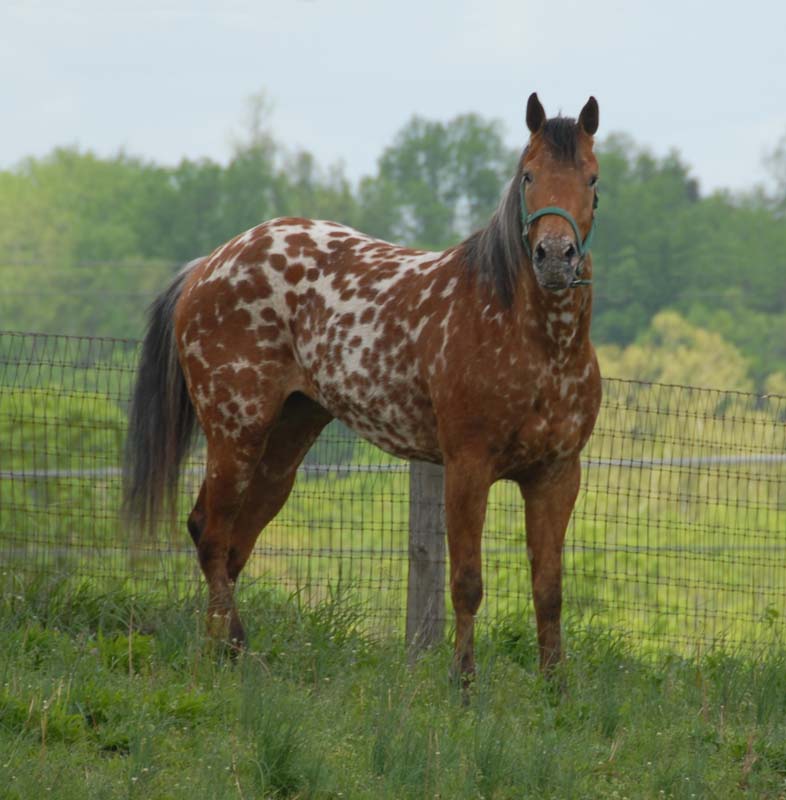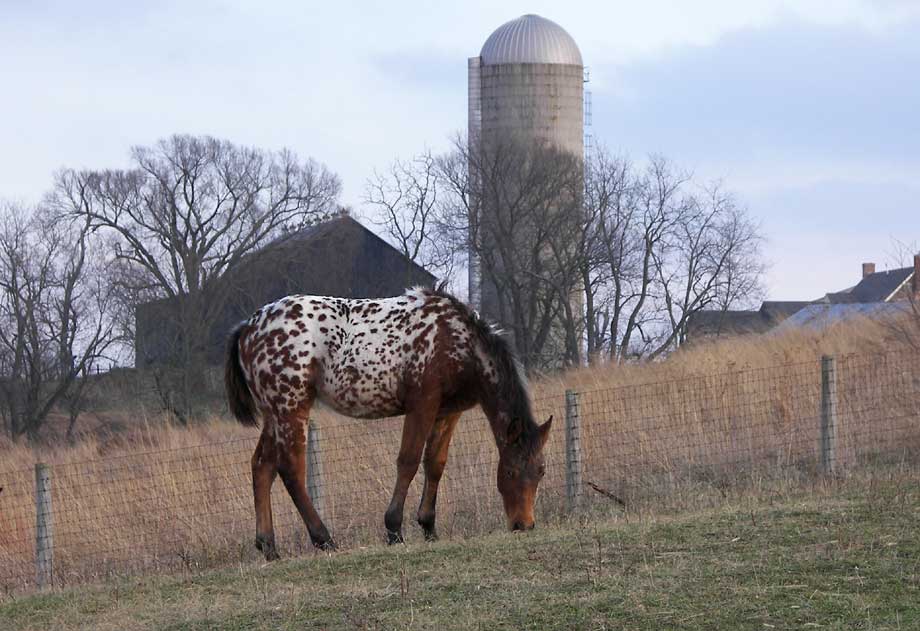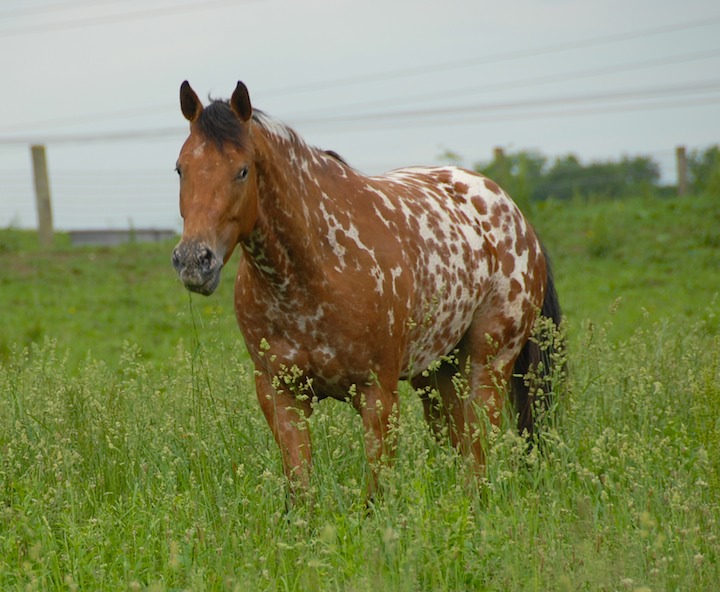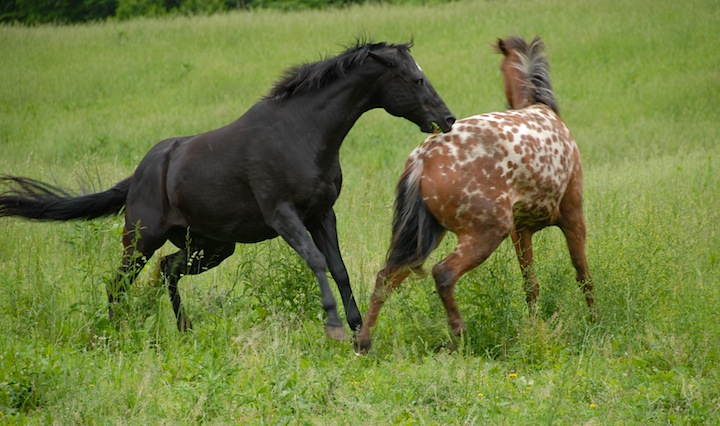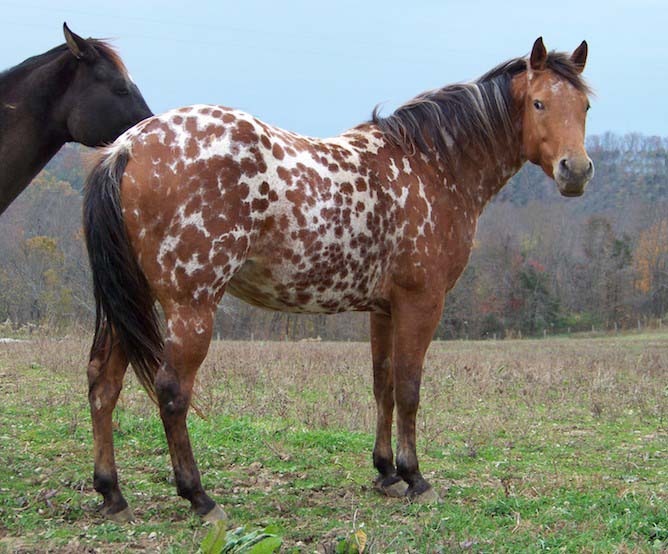 Harley first came to me as a weanling in trade for a mare in foal. My intention was to sell her, and after six months or so, I did to a nice woman from Ohio. Five years went by and Harley was grown and broke to ride.  I had the opportunity to buy her back and was eager to do so.  She is such a handsome young mare with very high percentage appaloosa bloodlines. That is how I came to have both baby pictures and current pictures of Harlequin Doubledott.  Harley is bred to Nuggets Super Shado for a July, 2013 foal. Harley did pass on her loud foundation color with her first foal Cricket. 

Harley and her dam, Tona Spec photo from Liberty Acres     Harlequin Max,  Harley's Sire, owned by Trish Christian

2006 APHC bay leopard mare

Tona Spec X

BC IV Harlequin Max

93% FPD

15 hh

Harley as a weanling above and age 5 below

She is in foal in teh deep grass picture.

Puddin and Harley are both competing for head mare position. Both are strong lead mares.  No blood was shed, but Puddin retained her lead at age l8.

Harley in foal in November, 2011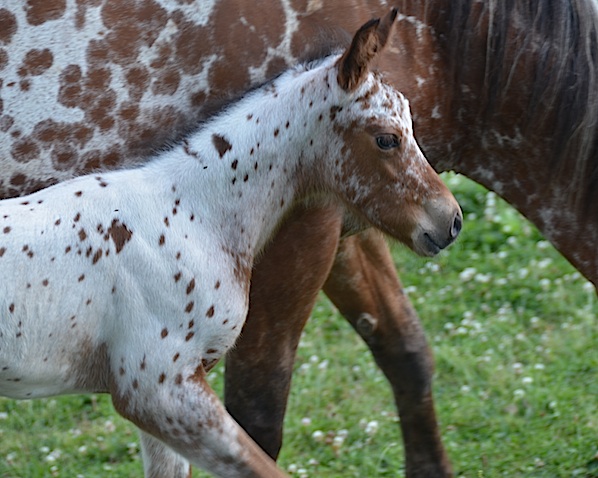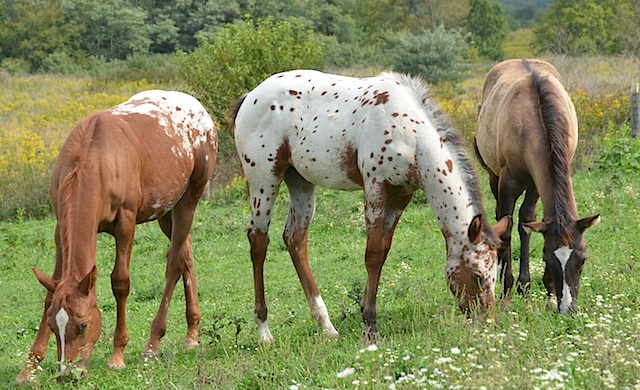 Doubledott Dreams, "Cricket"  2012 bay leopard by Dreamin Dun

PALISADES APPALOOSAS

Mitch and Lisa Estridge

1601 Bowman's Bottom Road

Lancaster, Kentucky 40444

(859)-338-7955