This page was last updated on: February 27, 2011
PALISADES APPALOOSAS

Mitch and Lisa Estridge

1601 Bowman's Bottom Road

Lancaster, Kentuck 40444

(859)-338-7955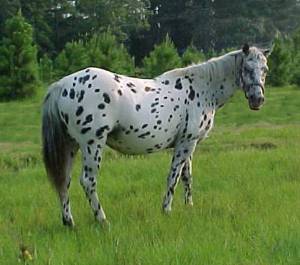 Pictures of "Lane Bar" by the Estridge Family and

younger shots by Pam Merrit of Sugarland Appaloosas

Lanes Mighty Prince, "monty"

2002 Stallion

"Hadar Prince" 2003 colt by

Nuggets Super Shado

"Cotton"

2004 Few Spot Leopard Colt

by 'Nuggets Super Shado'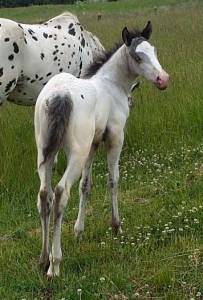 Luci

2005 Few Spot Leopard filly

by 'Nuggets Super Shado'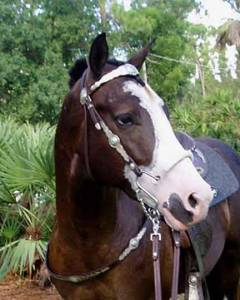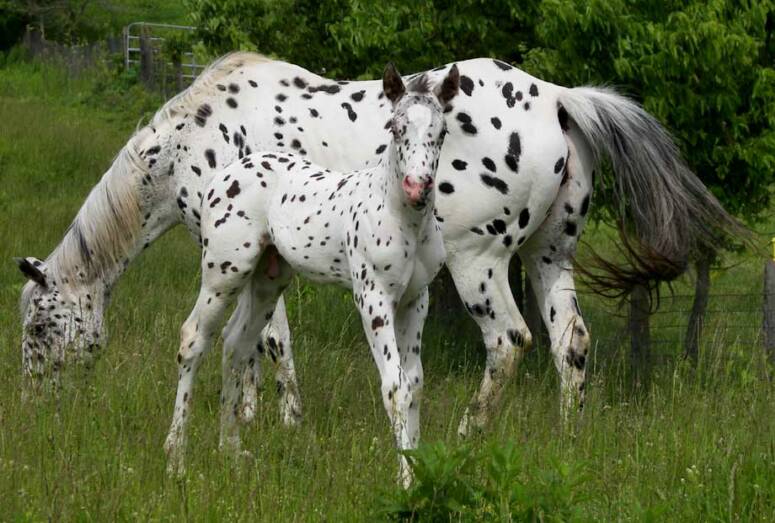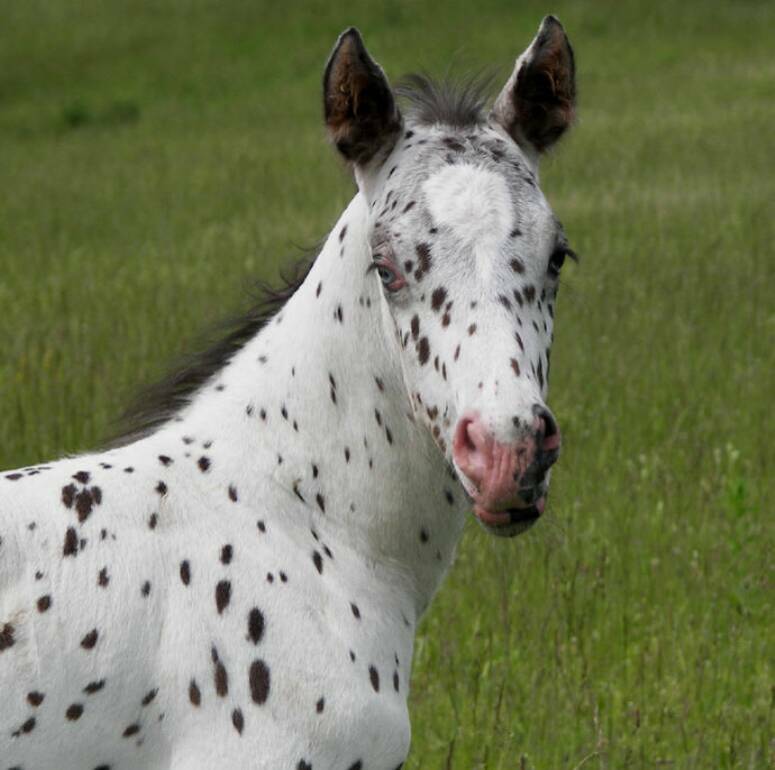 'Toby',  2006 Black Leopard Stud colt

Calendar winner , APHC 2007 April photo

ClaneLane Bar, age l4 in foal with Monty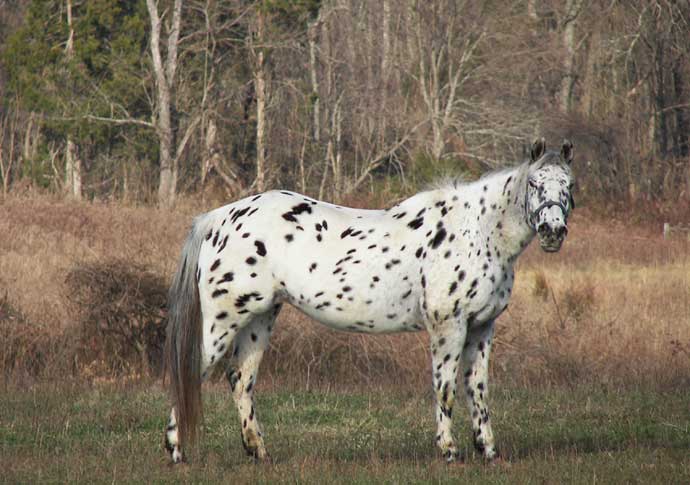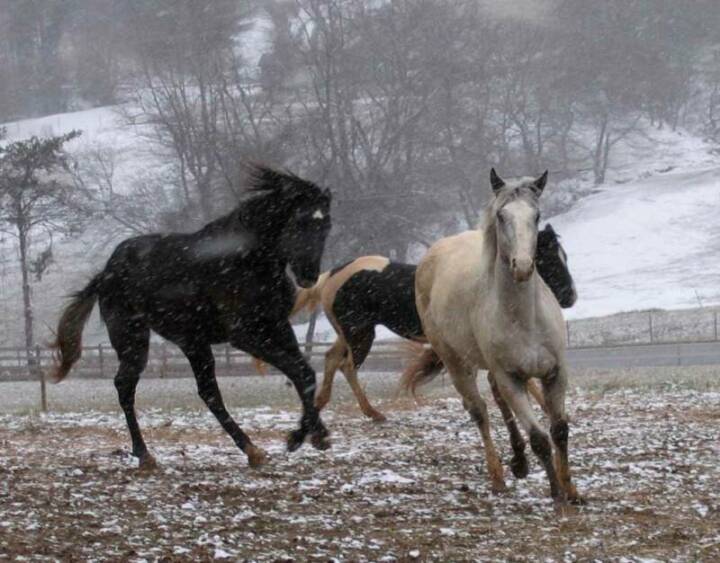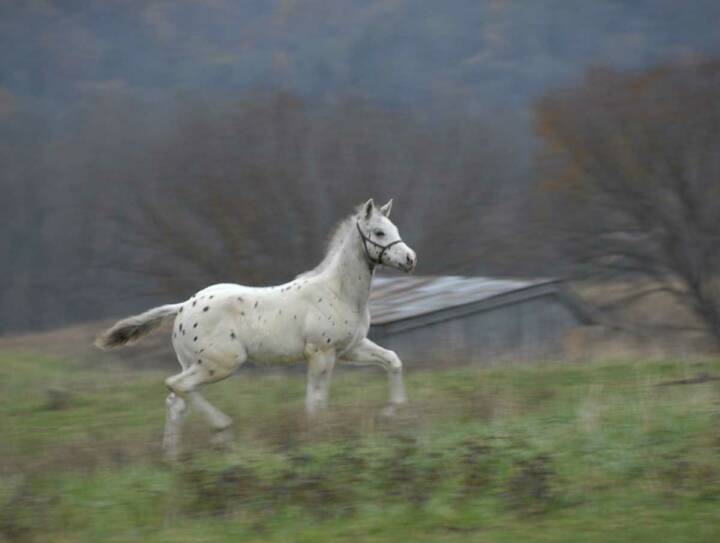 Blessed Rain

2007 black leopard colt by Nuggets Super Shado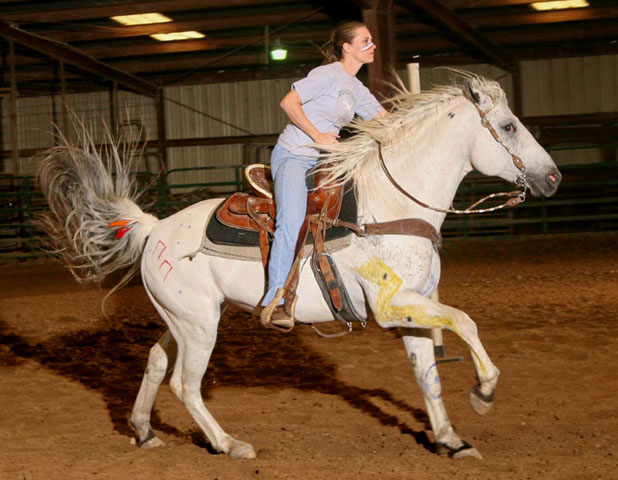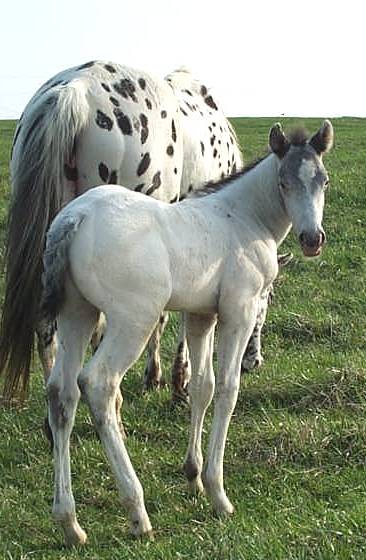 Lane Bar was our senior mare, and was 25 this year in 2011.  She was black based, full bodied and well muscled at 15 hh. Her bloodlines returned to Mighty Tim, Sundance, Spotted Jim, Patchy and Mansfield Comanche. She was 83%  FPD.  Lane Bar came to us in foal at age 14 from Alabama and gave us many fine foals, all in black or bay and white.  She has produced two fillies for us, and the rest have been colts.  She was a great mom and a great producer. 

Lucy in her NC home, photo by maryanne

LANE BAR

1986 - 2011

Black Leopard Appaloosa Mare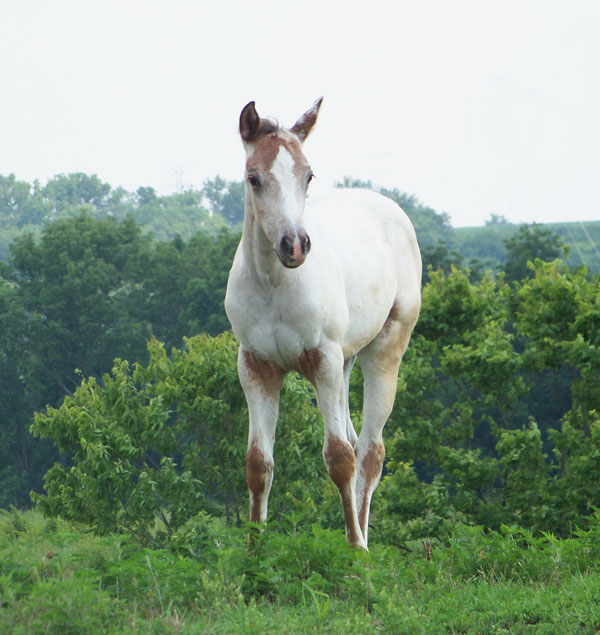 Treasured Dreams

2009 filly by Draemin Dun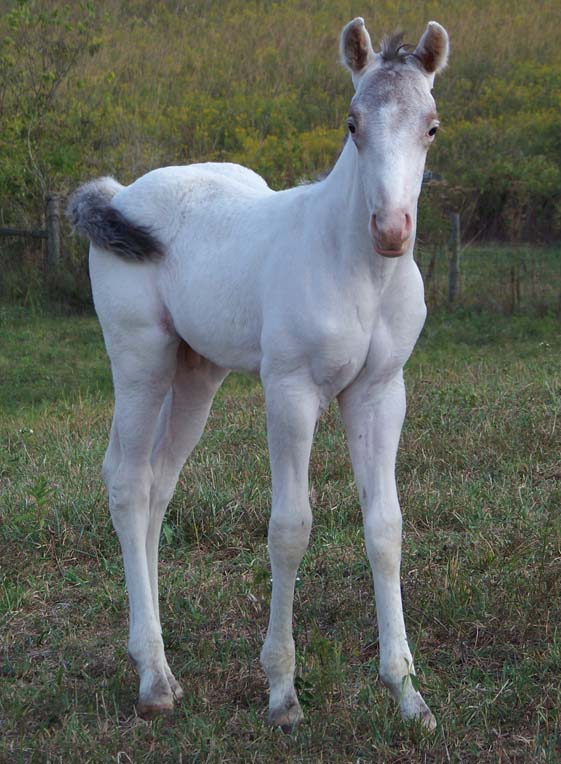 Stardust Dreamin,  "Dusty"

2010 bay fewspot colt

by Dreamin Dun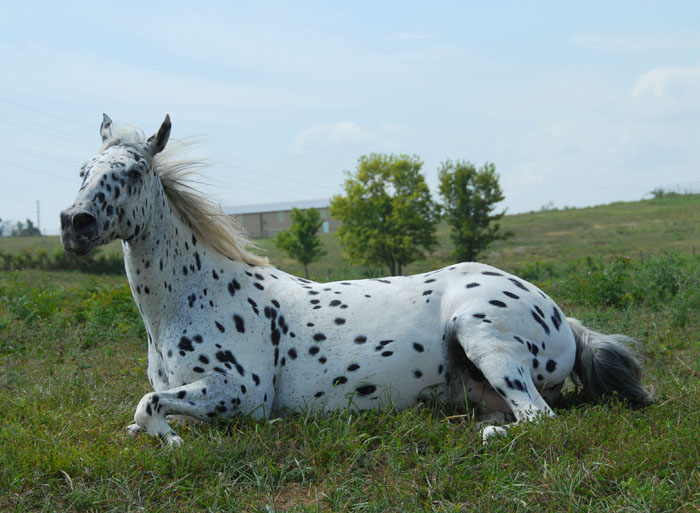 lane bar, spring 2010, age 25

Lane Bar weaned her last colt, Dusty, on December lst, 2010.  By the middle of January  she began to show signs of illness and serious weight loss although she continued to eat well.  On February 23rd, the vet and I helped Lane Bar to her final rest.  She was severely anemic and has signs of liver failure as well.  I felt good about saving Lane bar from the painful end stages

of a serious illness.