This page was last updated on: August 13, 2008
PALISADES APPALOOSAS

Mitch and Lisa Estridge

1601 Bowman's Bottom Road Lancaster, KY 40444

(859)-338-7955


'Black Magics Pearl'

Leah

ApHC#613080

87%  FPD

Black Snowcap 2000 Mare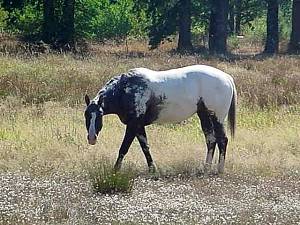 Leah brings bold color, size,  and outstanding bloodlines to our breeding program.  We look forward to her third foal in March, 2008.

Leah's pedigree includes the ApHC Hall of Fame lines of Roman Strawman, Mighty Tim, Prince Plaudit and Top Hat H and the AQHA Hall of Fame Stallion Sugar Bars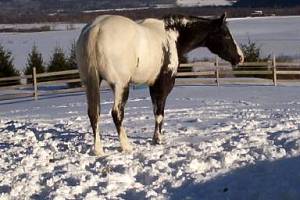 Leah's 2005 filly by

'Nuggets Super Shado'

Magical journey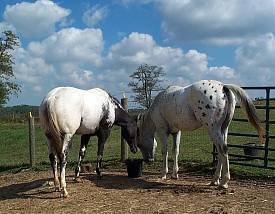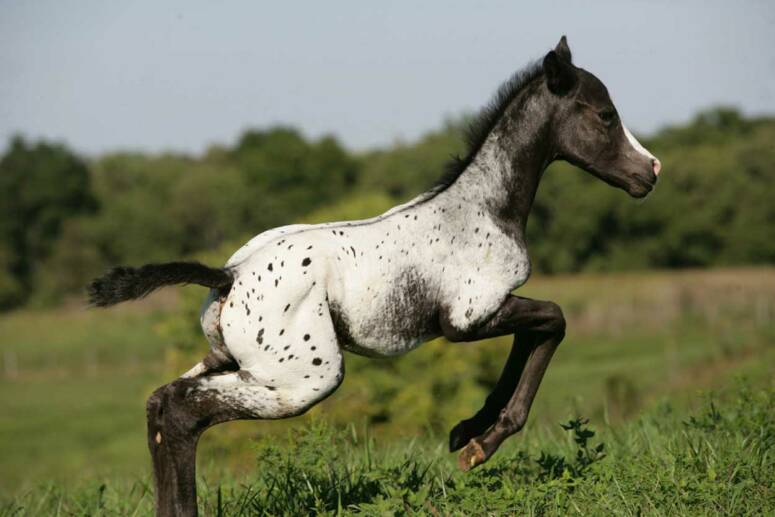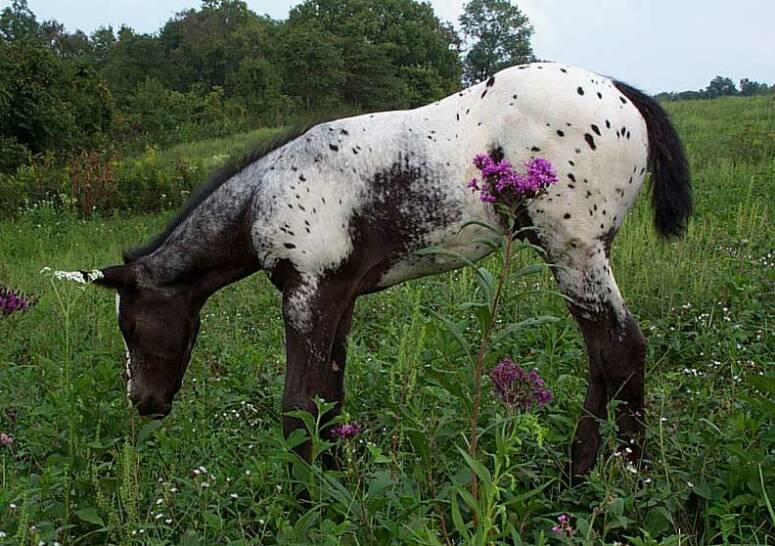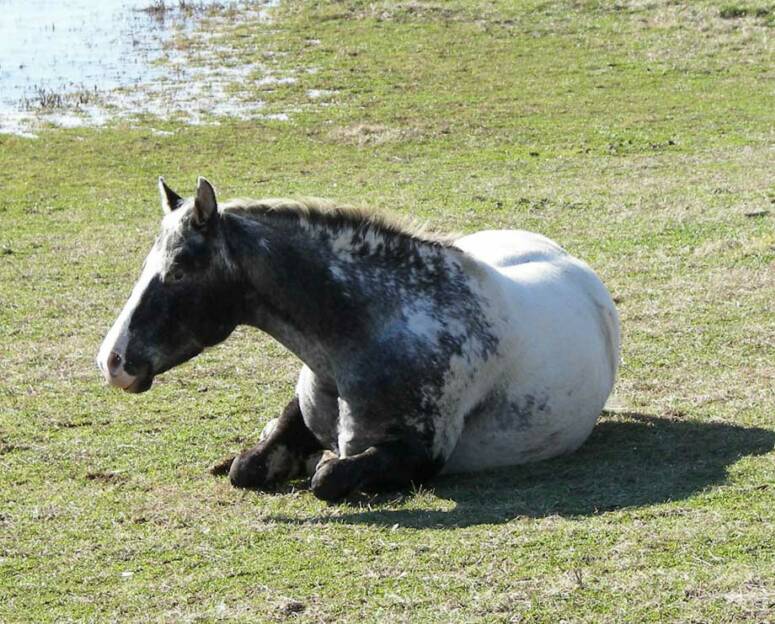 Leah in foal with her 2007 filly. Bright Promise

photo by Natalia Kostikova, Horse World magazine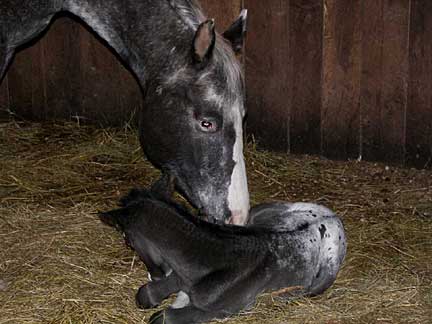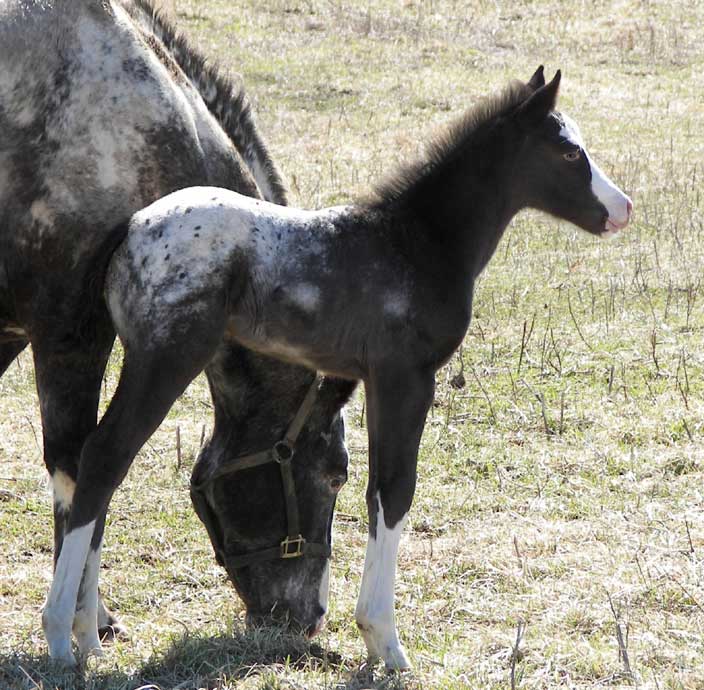 Leah has joined Haley Hardin and her family in Georgia to begin their appaloosa breeding program.  She is in foal to Drea Fire's Klikitat for a 2009 foal.