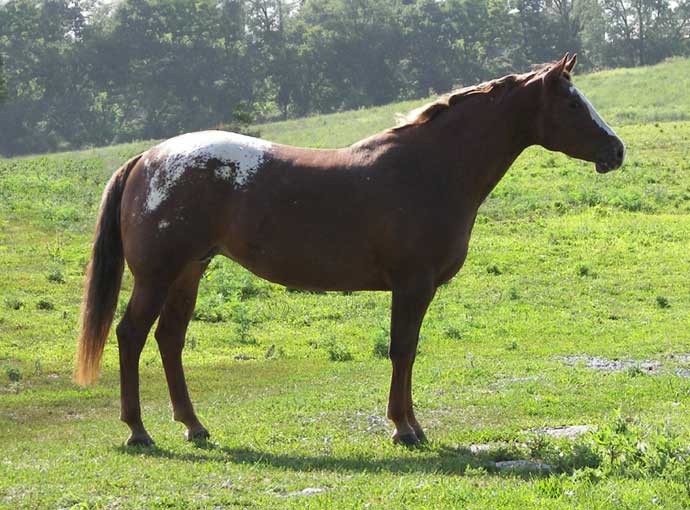 PALISADES APPALOOSAS

Mitch and Lisa Estridge

1601 Bowman's Bottom Road Lancaster, Kentucky 40444

(859)-338-7955

Crystal... Skip's Reward  X  Skip's Personality

1997 - October 20th, 2016

Crystal was an own daughter of hall of fame sire Skip's Reward. Her pedigree includes Prince Plaudit,  Bright Eyes Brother, Skip Bright, and Skipper W. She had points in halter and produced twelve well built foals with 90% color, and one top five world contender weanling colt, Brokers Reward ! Each and every foal by Crystal had beautiful conformation,an easy athletic way of moving, intelligence and style.  We were so sad when she developed cancer of her udder in early 2016 which manifested itself as an abscess of the udder that would never respond to treatment.   Crystal foaled and nursed her 2016 filly, Lace, despite her cancer.  The foal flourished, but once she was weaned,  we decided to give Crystal a couple of months of Autumn before we laid her to rest. Her son, Mighty Bright Reward is a stallion now, and will carry on her legacy.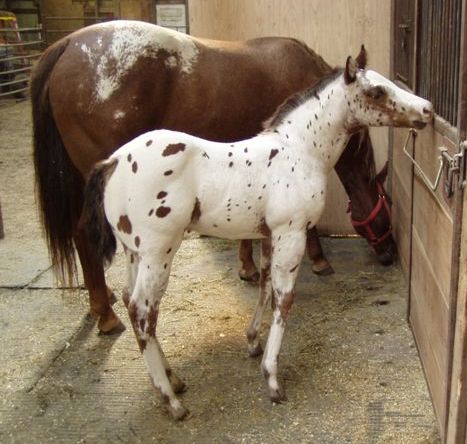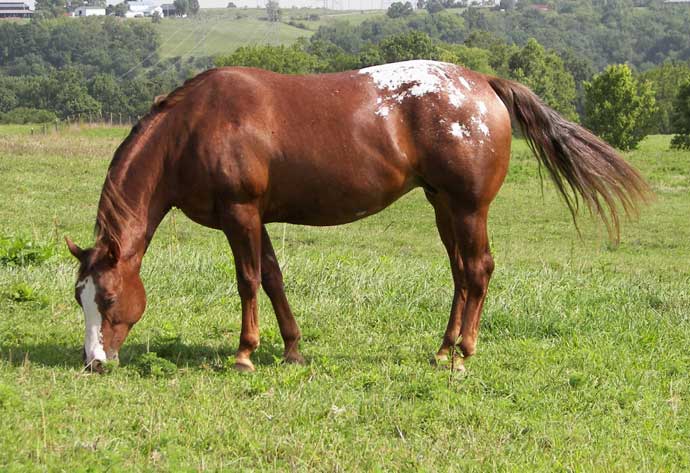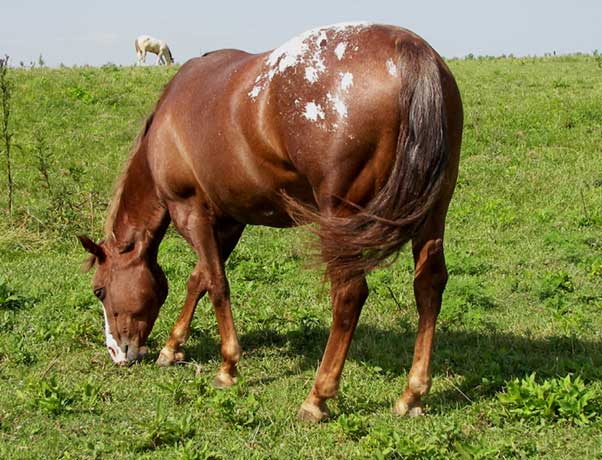 The leopard colt "Broker" has placed in the top ten at the world show both in 2006 and 2007.  His photo above as a stallion was taken from the APHC Journal in 2010.

Thanks to Nickie Willette for his photo as a foal and the head shot of Crystal above.

Smooth Skippin Chic, 2007 filly

Rewardachic X A Smooth Spoted Page

Owned and shown by Pat Milne, of Nova Scotia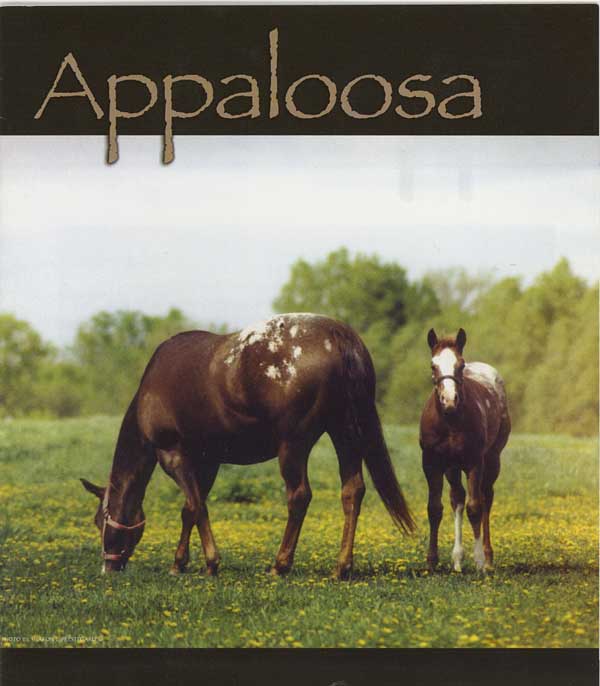 Crystal and foal on the APHC pamphlet cover!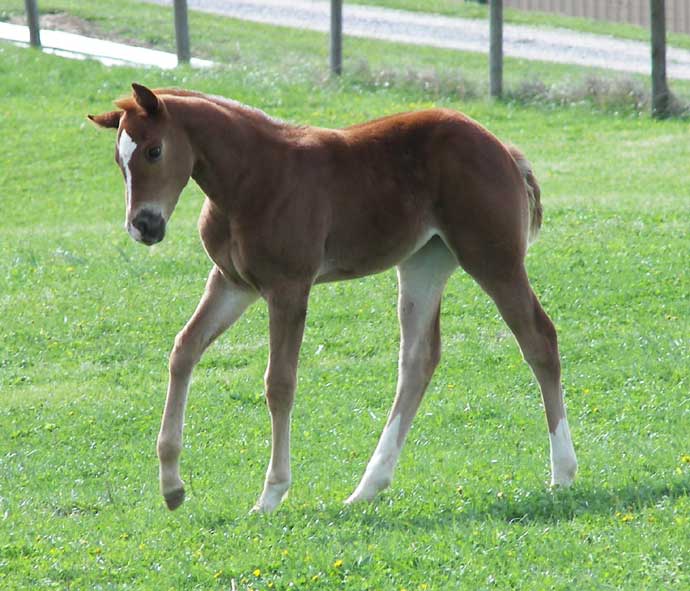 Pa Bright Eagle, "Patrick", owned by Ginny in WV

sired by Drea Fire's Klikitat 2008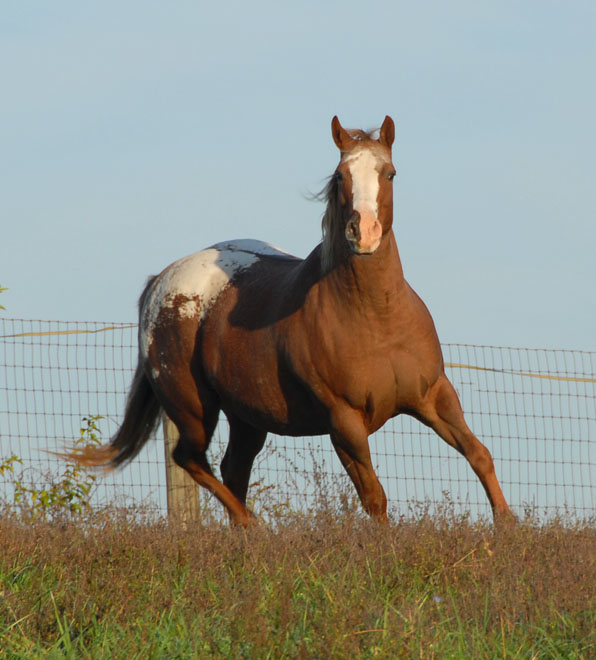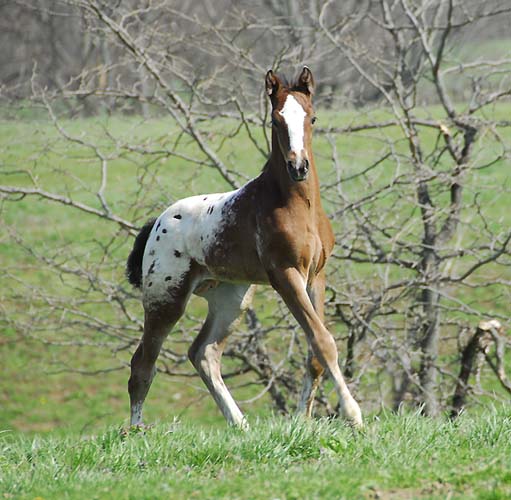 Crystal X Drea Fires Klikitat..

2009 Bay blanket colt, Palisadses Windskipper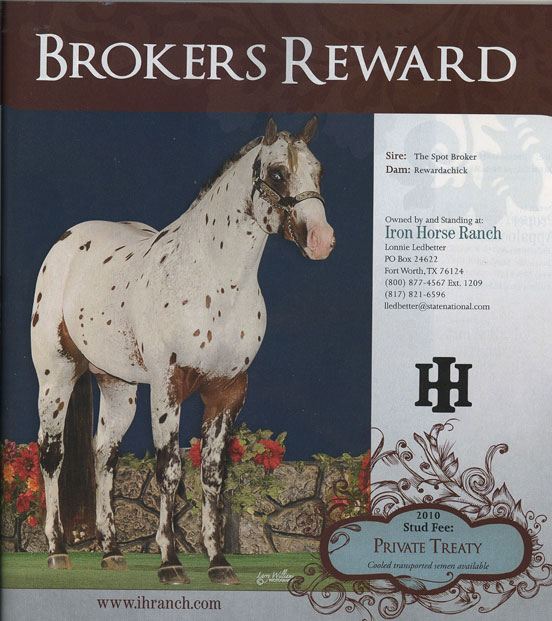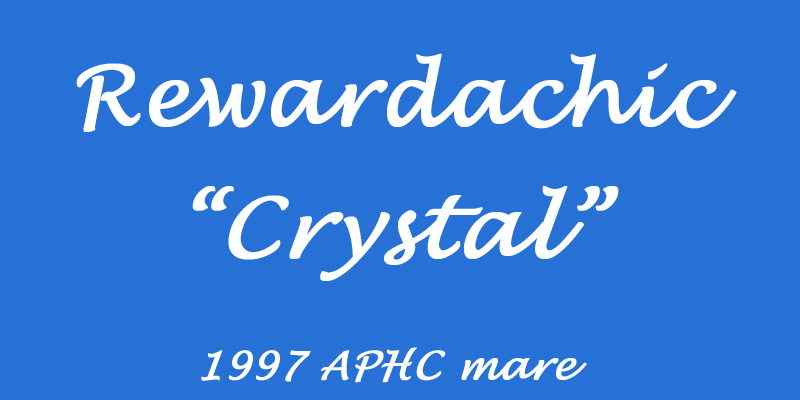 Crystal and "Regal Dreamin" 2010 colt by Dreamin Dun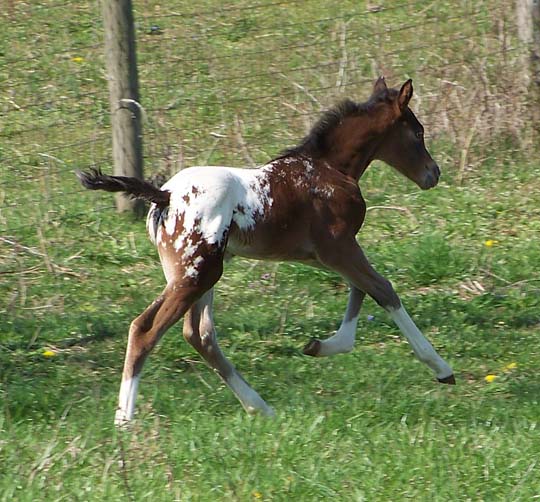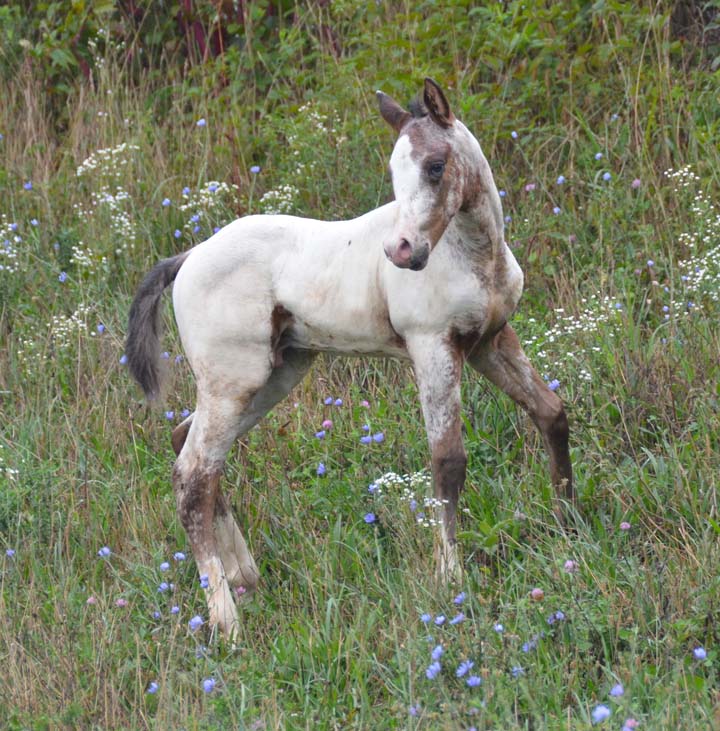 Bay snowcap filly  (Hannah)

        by RHR Blue Eagle (2011)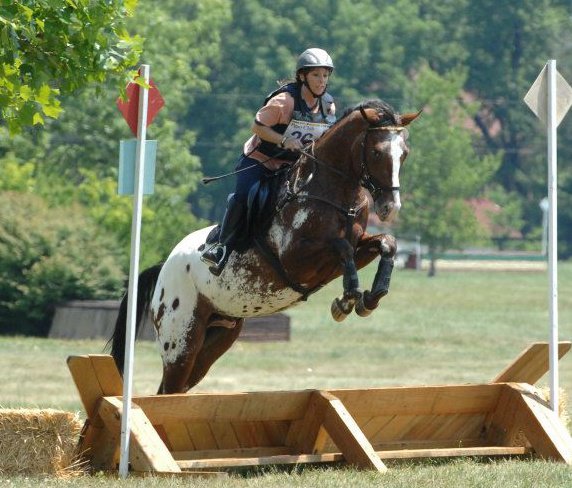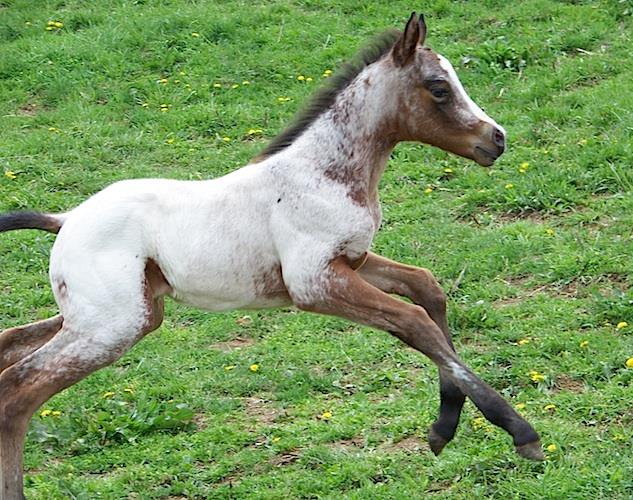 Ember, 2014 bay fewspot filly by Unspoken Looks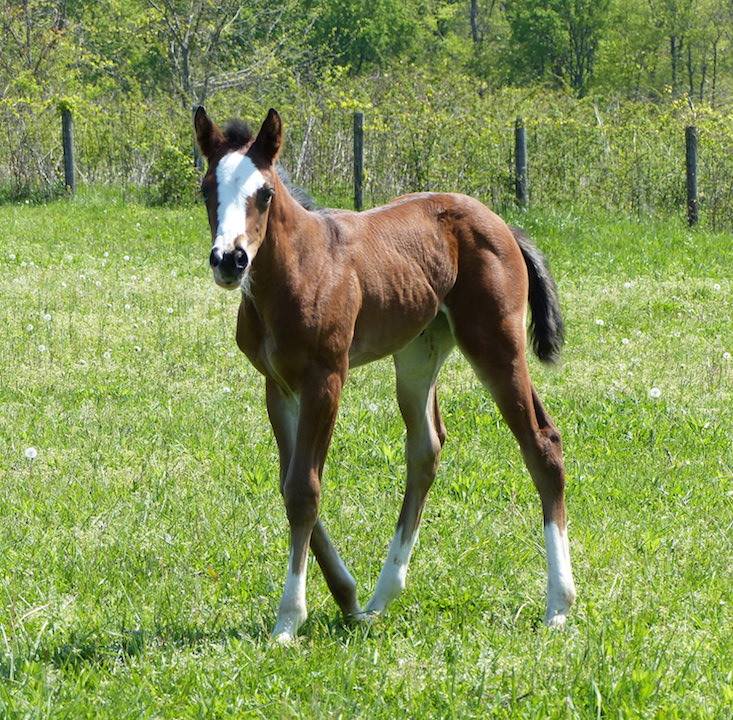 Kitty,  2015 bay filly by Nuggets Super Shado

.Bay fewspot colt (Samson)                     by Nuggets Super Shado, 2012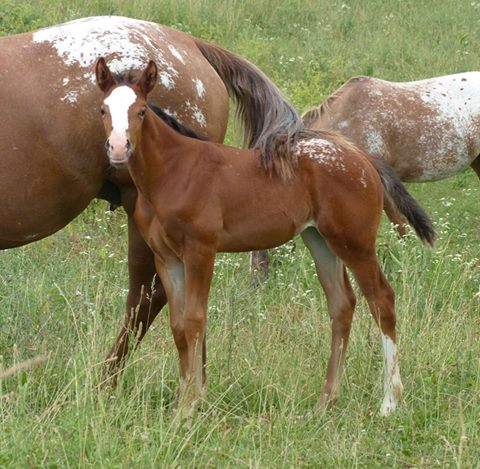 Crystaline Lace, 2016 blanketed filly by Zeke