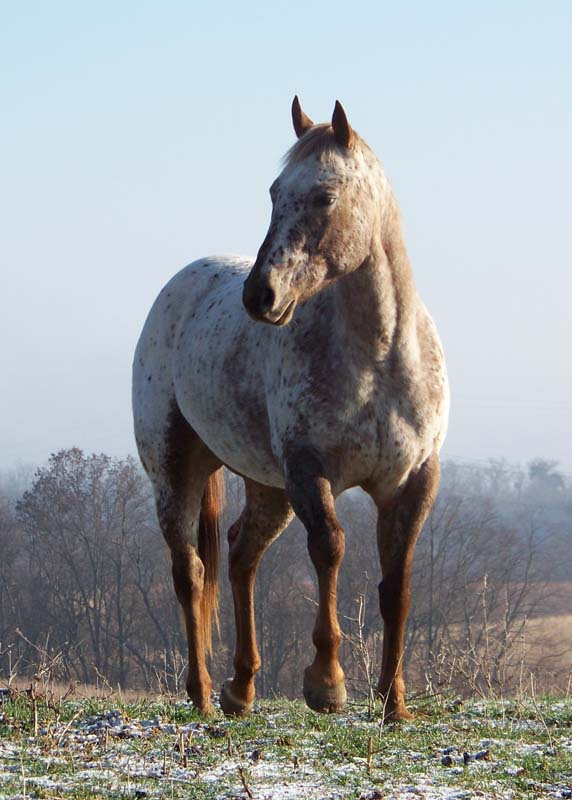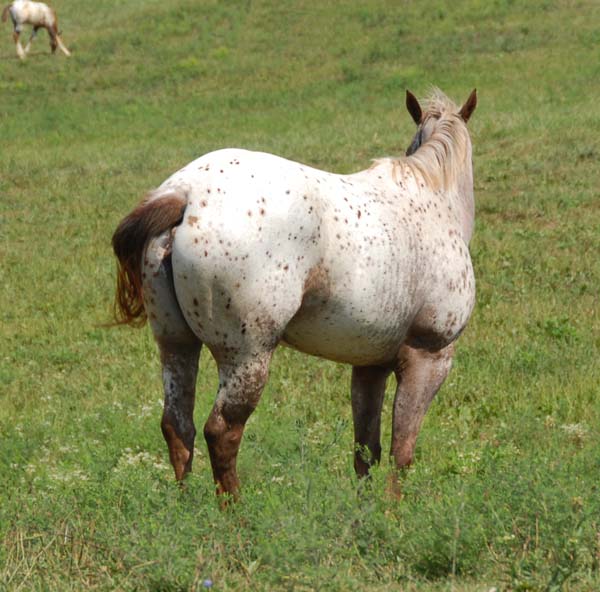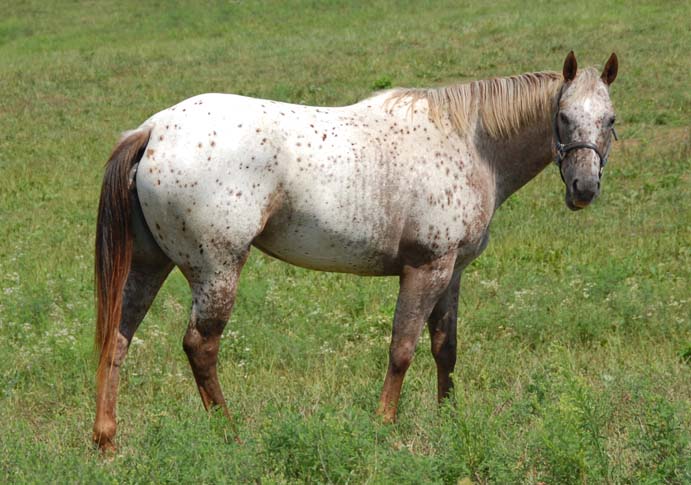 This page was last updated: January 26, 2015
Jazzy is a 2004 APHC mare, standing l5.1-15.2 hands high, full bodied and nicely spotted over all.  She was hand raised by a couple in KY and broke to ride.  She arrived at Palisades Appaloosas in late summer of 2010, and gave us two handsome colts by Nuggets Super Shado. This season, she is in foal to I'm Bud.   Jazzy is a happy natured mare, always eager to greet you and investigate whatever you might be doing. She is fun to have around and puts a smile on our faces with her good attitude.

Jazzy has a pedigree of great names, and is a grandaughter of Dreamfinder, as well as returning to Goer, Obvious Conclusion, and Pretty Impressive. Jazzy tests hypp n/n.

and PSSM1 n/n .

Her color genetic code is ee Aa.

She is a dark chestnut near leopard.

PALISADES APPALOOSAS

Mitch and Lisa Estridge

1601 Bowman's Bottom Road Lancaster, Kentucky 40444

(859)-338-7955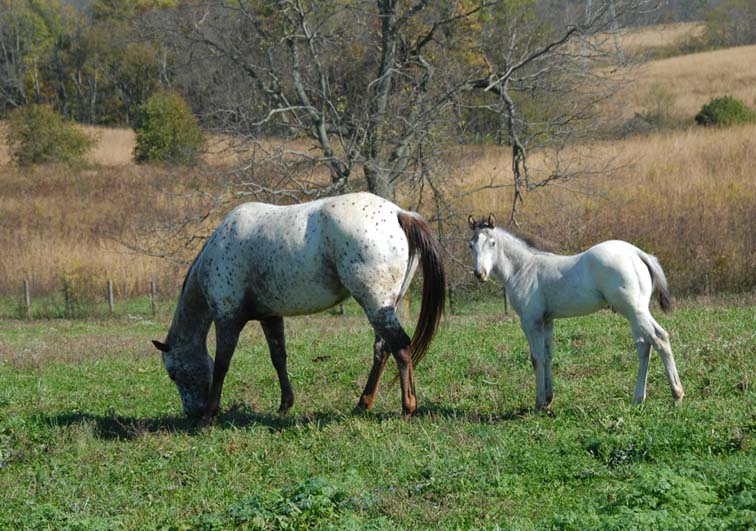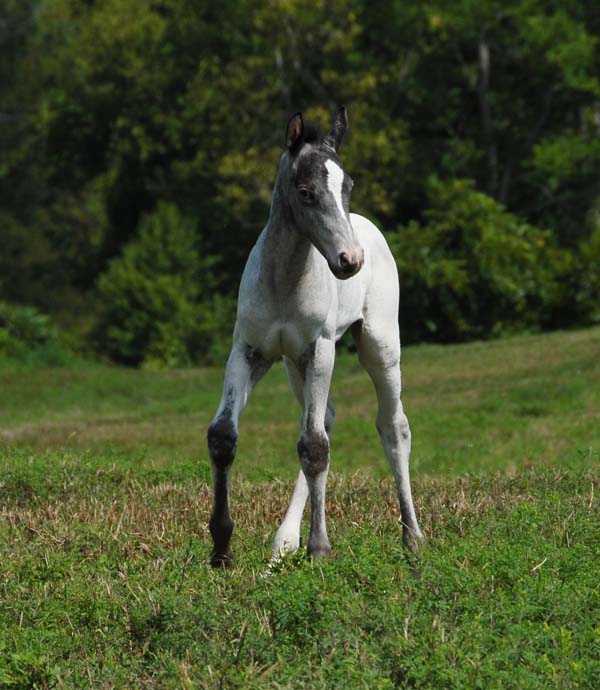 Jazzy's black fewspot colt by Nuggets Super Shado, foaled 2011

                               Sure Nuff Henry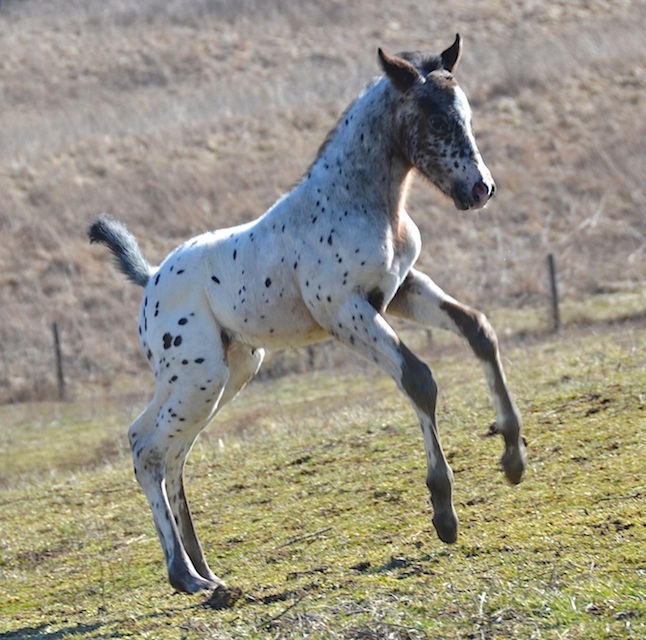 Reno,  Jazzy X Nuggets Super Shado, 2013 colt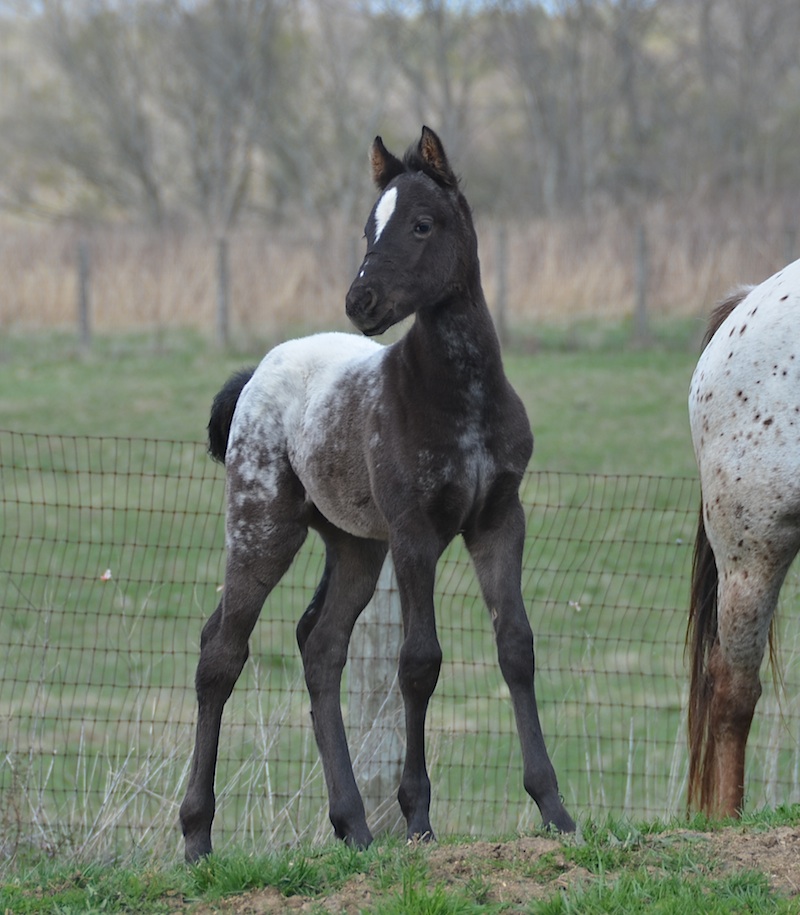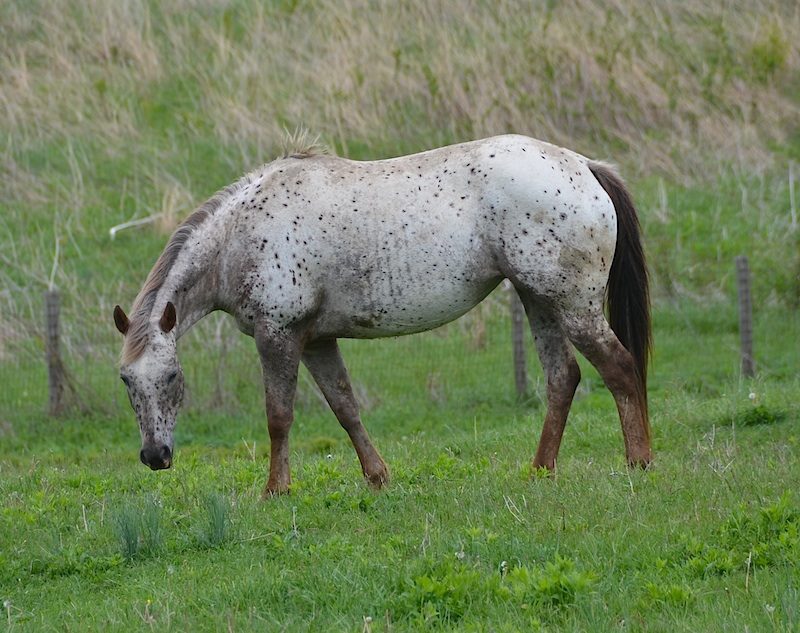 Ebony Jewel, Jazzy's 2014 filly by Im Bud