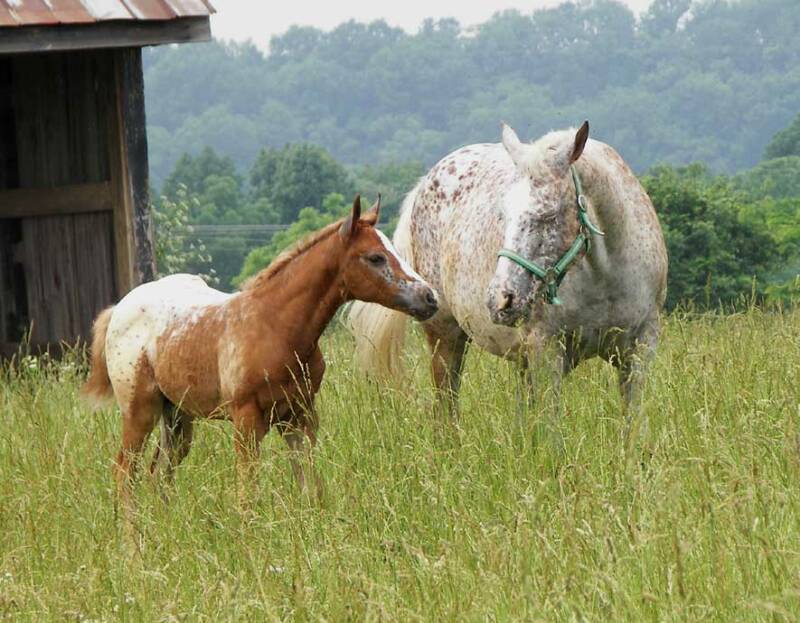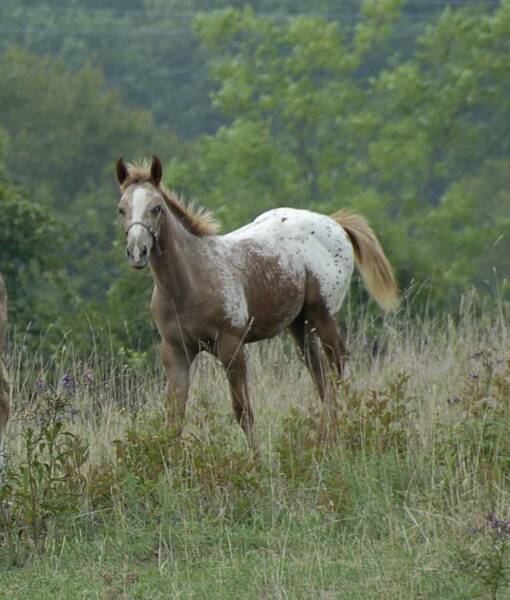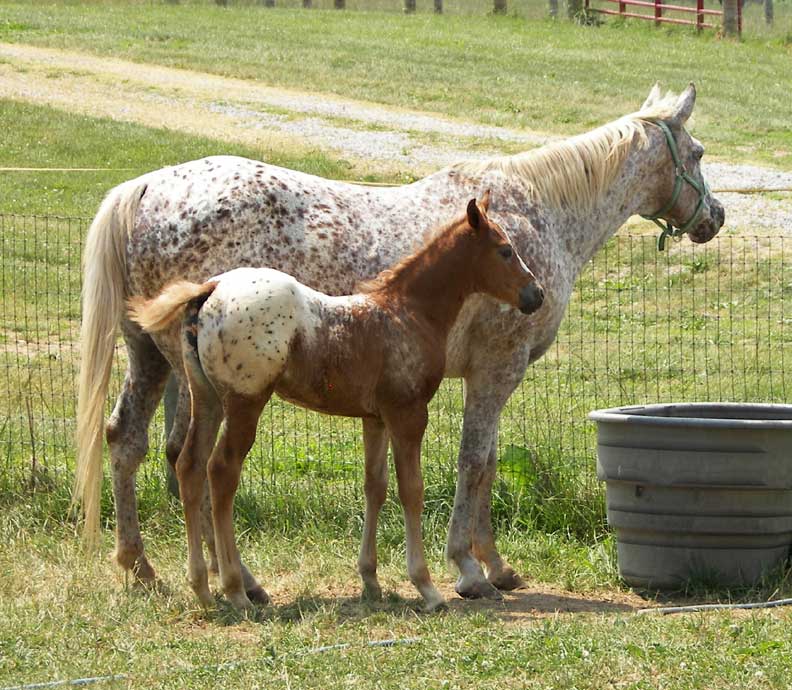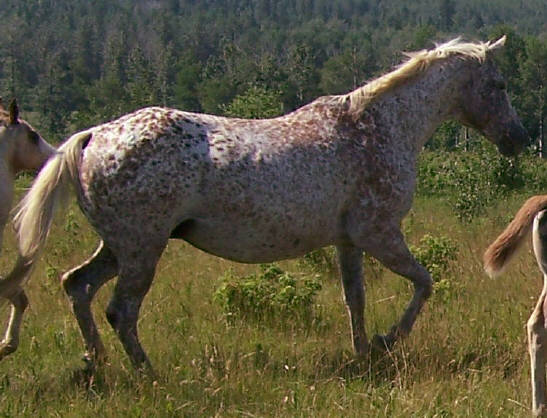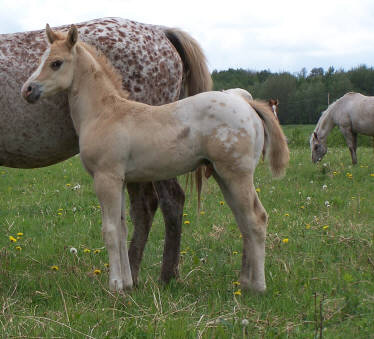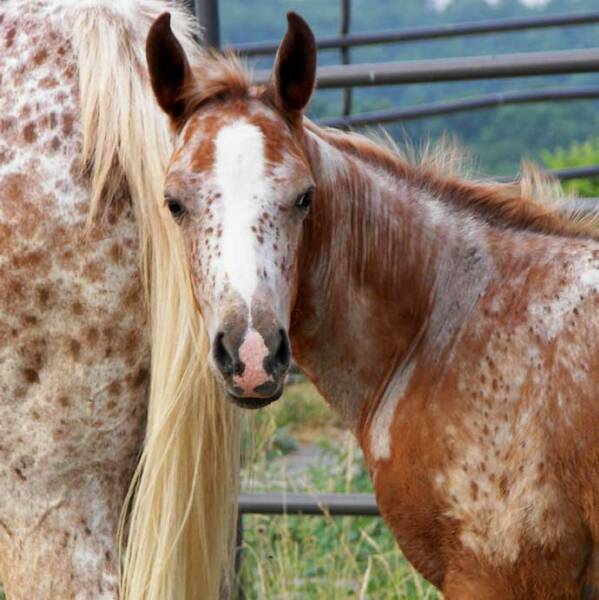 Zanzibar was adopted from the OK Ranch in ALberta, Canada in 2007.  She spent 16 years there working as a PMU mare.  She has had a foal every year and withstood the Canadian climate and a hard job.  Zanzibar is the mare that our yearlings stand close to for comfort and protection. Zanzi goes back to Mighty Bright on her sire's side and on her dam's (QH)

she returns to Top Deck and Man o War! (TB).   She is a good old gal, and has produced two colorful fillies for us in 2007 and 2008.   She has been bred to Nuggets Super Shado for a 2009 foal.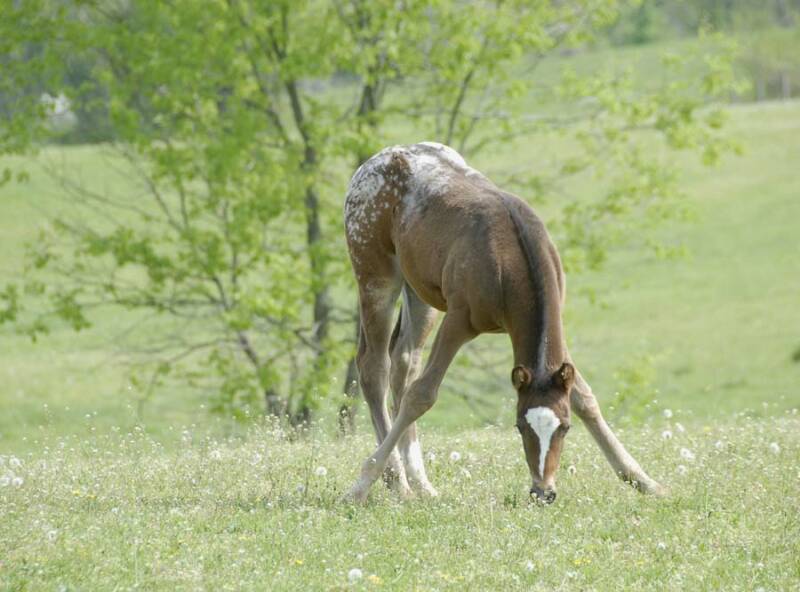 Rosie, 2007 filly  sired by He Be Arrogant.

Jamaica,  2008 filly sired by Nuggets Super shado!

Red Dun colt born in Canada

PALISADES APPALOOSAS

Mitch and Lisa Estridge

1601 Bowman's Bottom Road

Lancaster, Kentucky 40444

(859)-338-7955