This page was last updated on: March 20, 2018

Palisades Appaloosas

Mitch and Lisa Estridge 

1601 Bowman's Bottom Road Lancaster, Kentucky 40444

(859)-338-7955 

For a bit of Appaloosa History on

"Zeke"

Click button below



ApHC 582231   HYPP N/N   PSSM1 N/N

1999  Blue Roan , Black Spotted, Near Leopard Appaloosa Stallion

Zeke is our original stallion and he has done a wonderful job for us both in color production and conformation. He has produced over 90 registered foals as of 2015, 86% of them are colored!.  No foal has been born without at least some facial or leg white , even in the absence of appaloosa pattern.  Zeke is l5 hands and 950 pounds. He is EE aa, homozygous for the black gene and does not produce chestnut/sorrel foals.   Zeke's beautiful head, muscular hind quarter, color, and intelligence are gifts he passes on to his foals.  

  Zeke will be standing to a limited number of mares, late season 2016.

 a few of the many (90 plus) Foals by 'Zeke'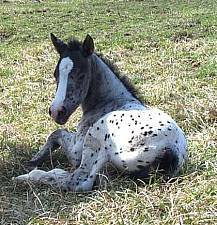 "Olive"

2003 Filly

out of Bold Han Bee

To see more foals by zeke, visit our foal pages ...

Zeke swaggering  in the summer sun , age 14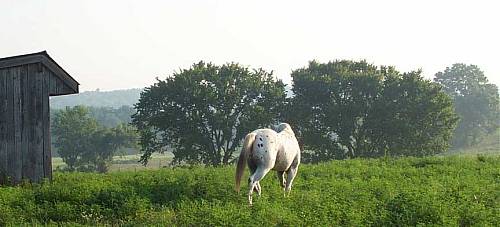 Megan, 2007 filly out of KK the Dream Begins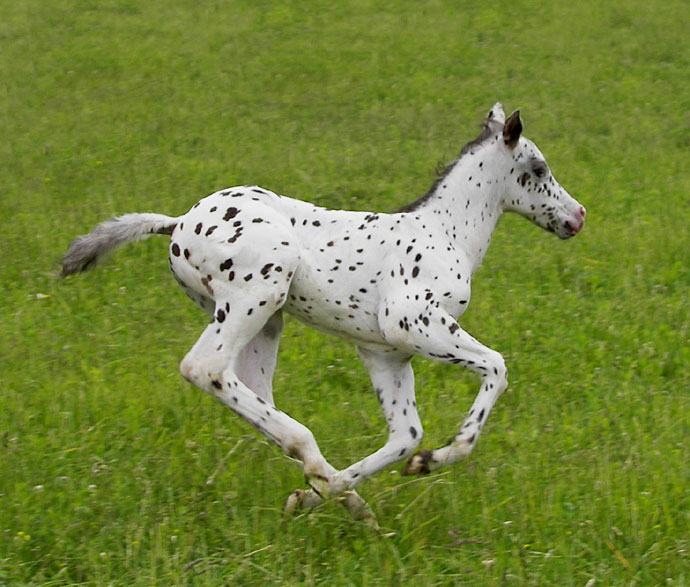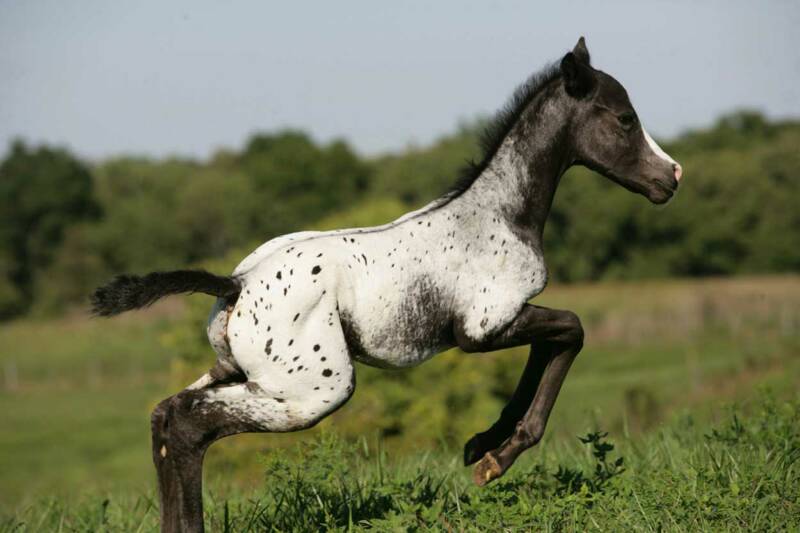 Journey, 2005 filly, photo by Natalia

Kostikova 

Toby, 2006 colt out of Lane bar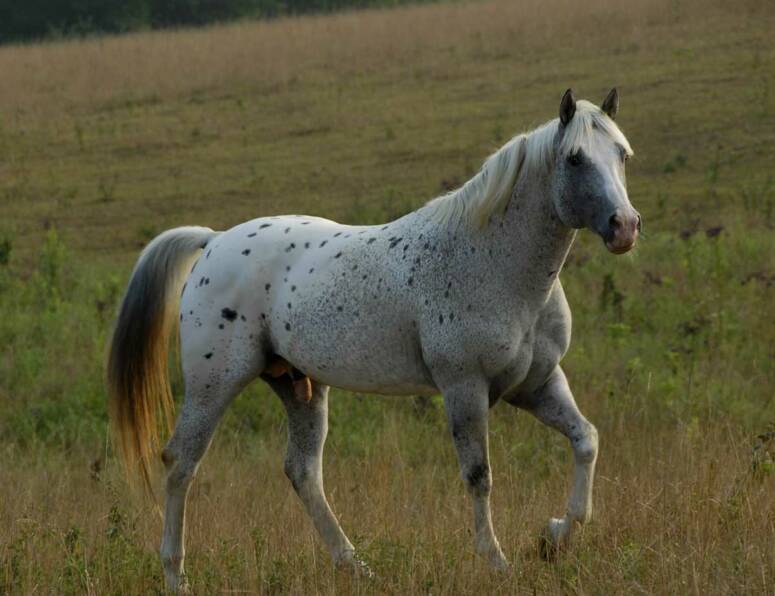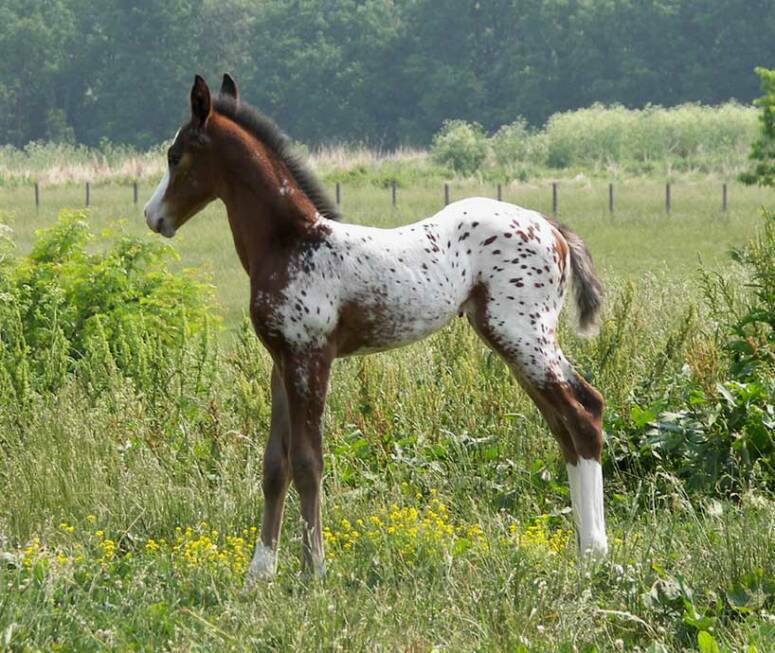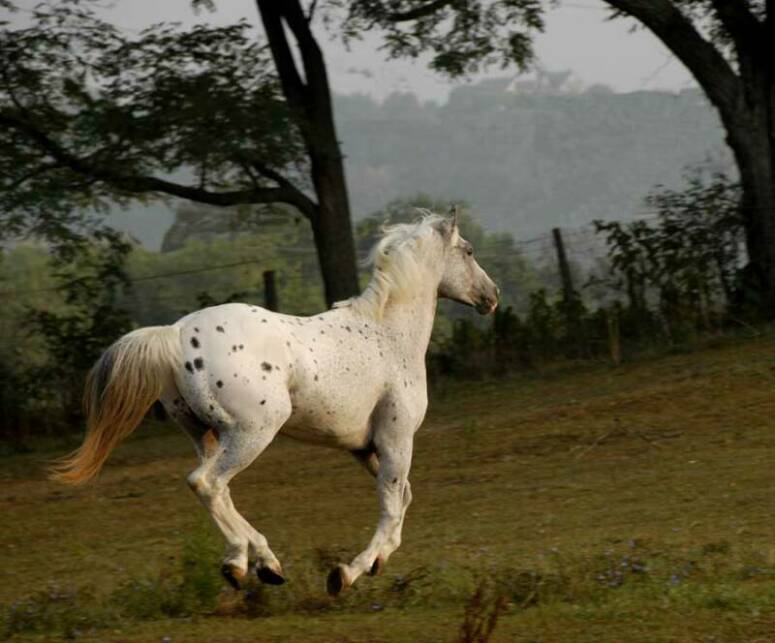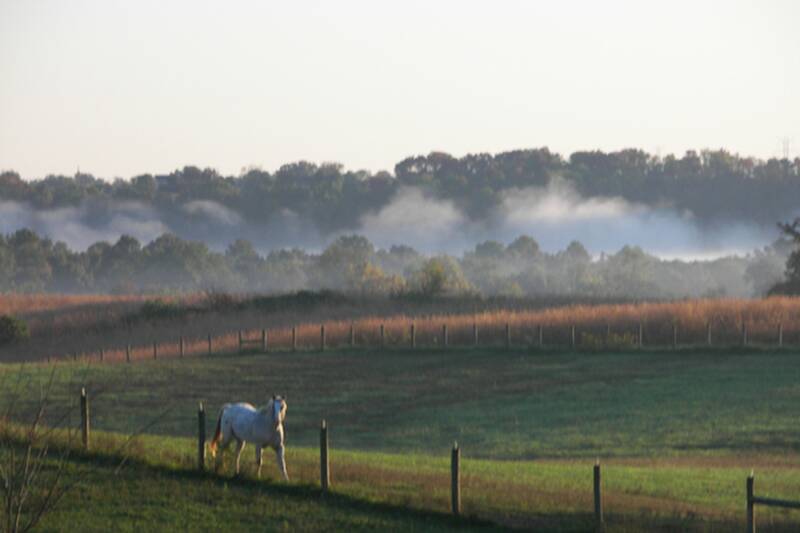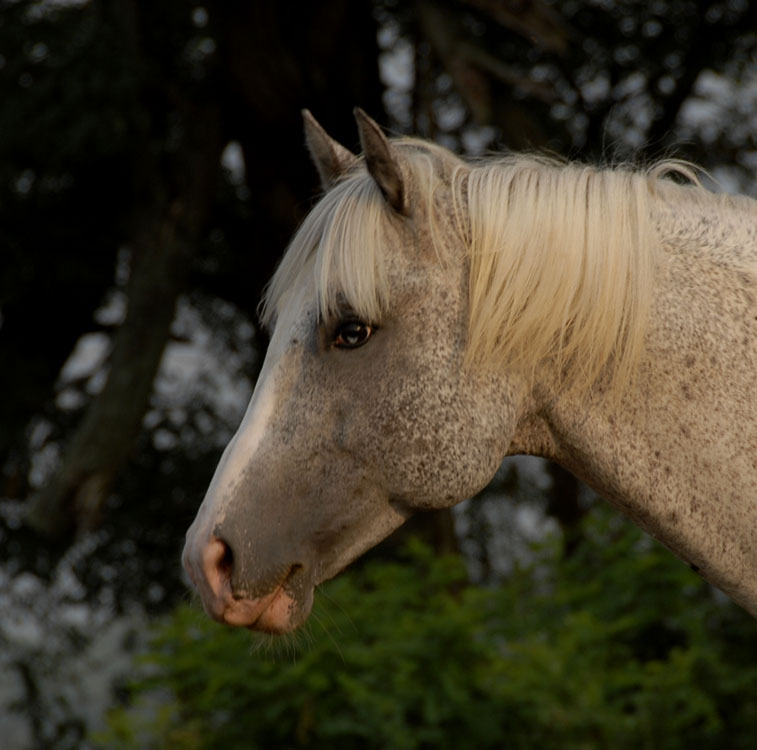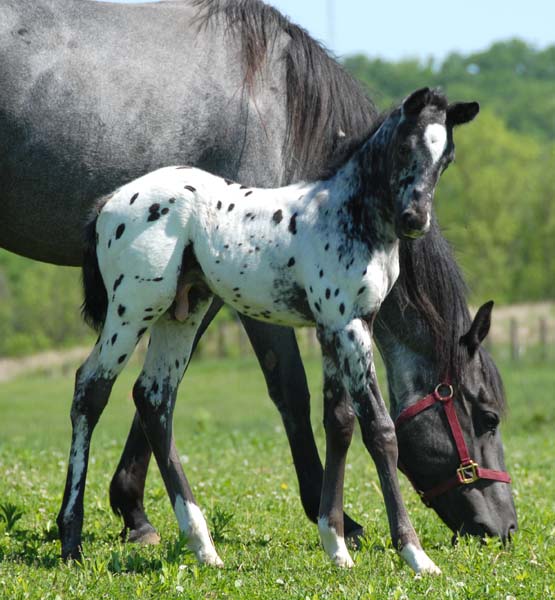 Chester, 2010 colt out of AQHA mare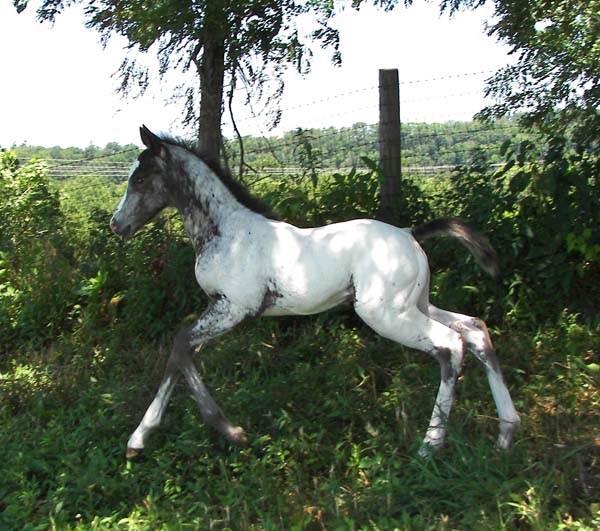 Carolina, 2009 filly out of Coffeecup

Dark Shado Dreamer  2012 colt out of KK the Dream Begins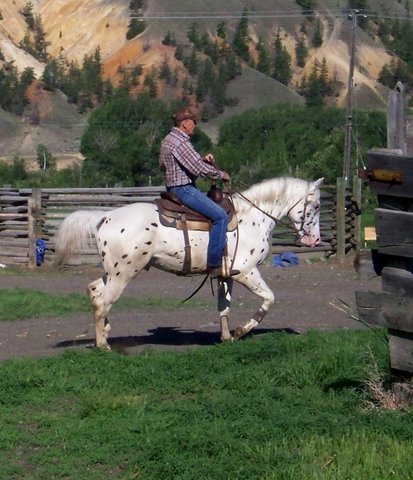 Joker, 

two year old stallion by Zeke X Mighty Bright Lady

newly under saddle in BC, Canada

photos by Gloria Dodd,  trainer Mike Dodd

Owned by Deb Nasby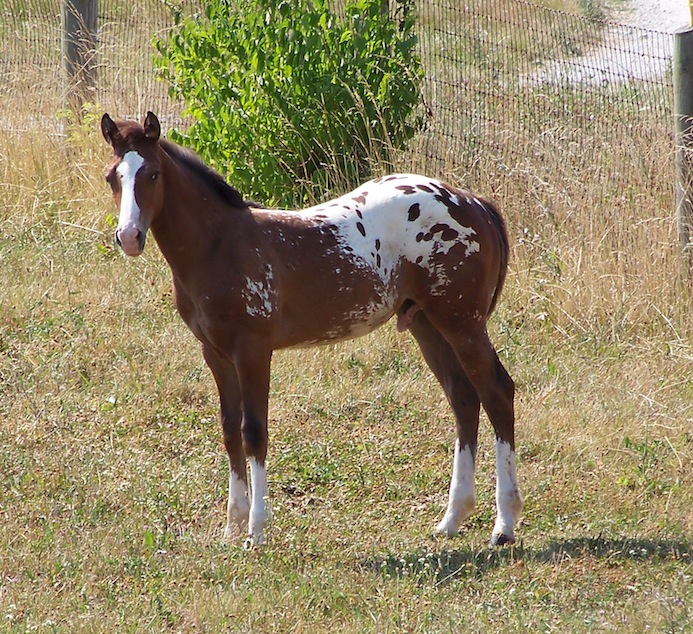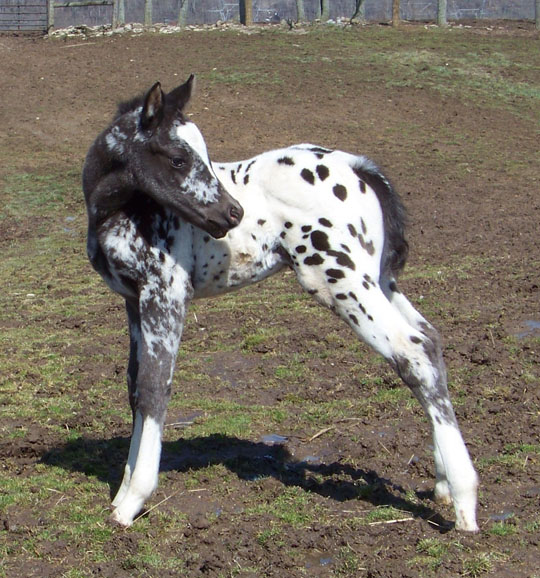 PA Shado Dancer, "Abby" 2013 filly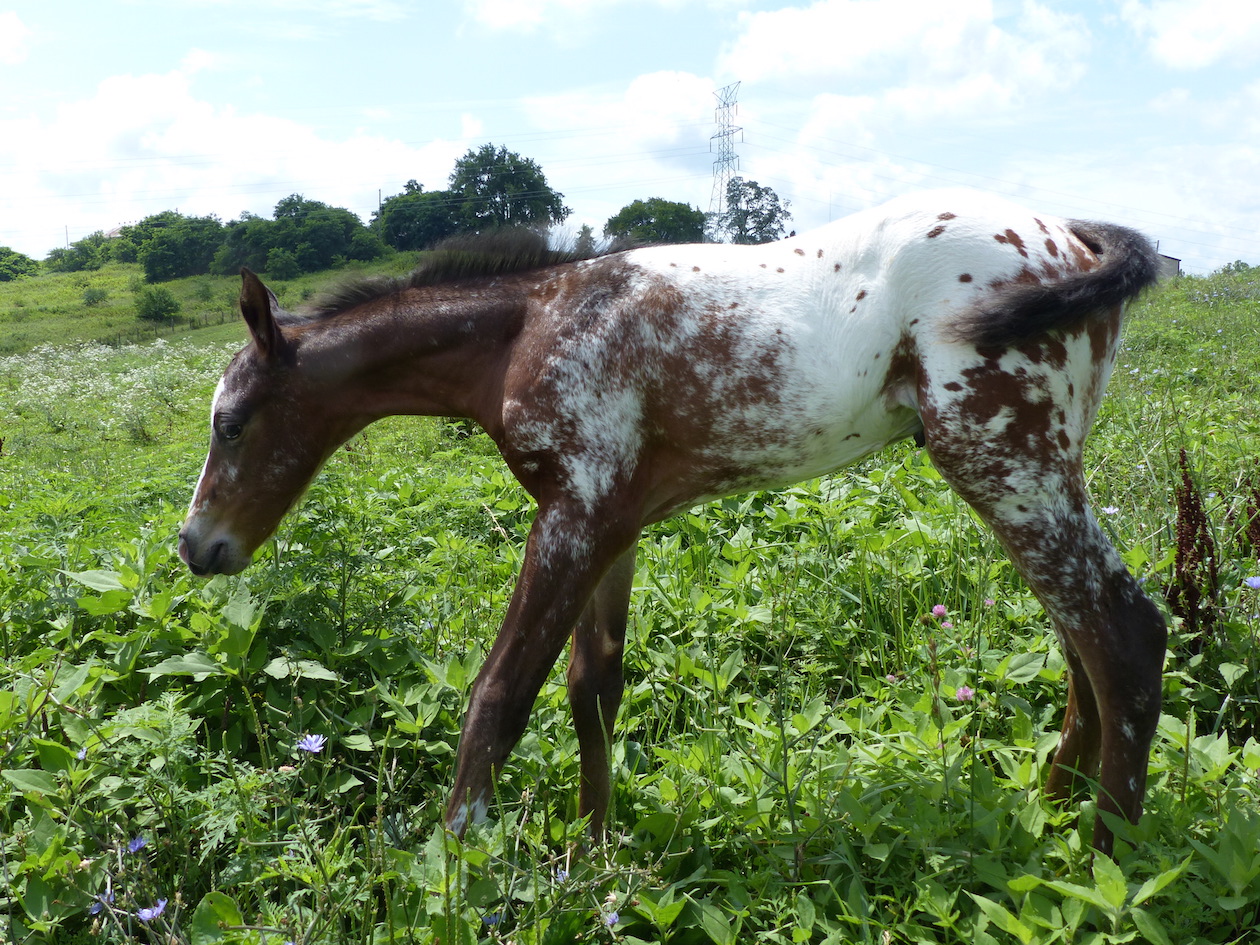 PA Meadow Brooke, 2015 filly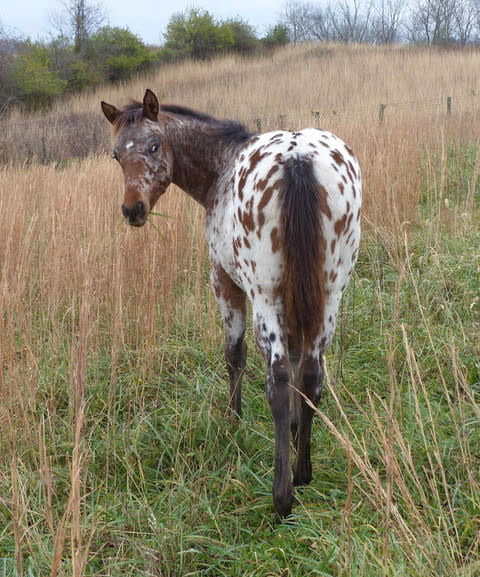 PA Silver Shado  2017 filly by zeke and Cleo